Diane Sullivan, Brown Shoe Company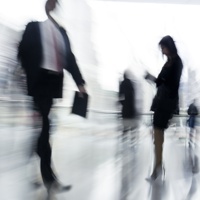 Now CEO, President and Chairman of the Board for Brown Shoe Company
Since the 2nd of February, Diane Sullivan is the new Chairman of the Board of Brown Shoe Company, adding the new duties to her existing ones as CEO and President. She was appointed by the company's Board of Directors last June, as Ron Fromm was expected to step down from his role as Chairman.
Before joining Brown Shoe Company, Sullivan was Vice Chairman of Footwear at Phillips-Van Heusen (the American company owner of major apparel brands, such as Calvin Klein and Tommy Hilfiger) and President, Chief Operating Officer and member of the Board of Directors at The Stride Rite Corporation (a major player in children's footwear).
Diane Sullivan joined Brown Shoe Company in 2004 as President and took on the additional role of Chief Operating Officer in 2006. She was elected to Brown Shoe Company's Board of Directors in 2007 and named President and Chief Executive Officer in 2011.
The US based company (St Louis, Missouri) states that with Sullivan the company has been focusing on significant realignments at the infrastructure, retail and brand levels, which has led to a significant improvement in the shareholder's value.
Brow Shoe Company, a global footwear company, has its products available across 1.200 retail stores operated by the group, hundreds of department and specialty stores and several ecommerce sites and retail websites. The company operates in three market segments: Family, Healthy Living and Contemporary Fashion, with their Via Spiga, Vince, Sam Edelman, Franco Sarto, Carlos Santana and Fergie Footwear brands.
In a few months (April 2014) Brown Shoe Company will celebrate its 100th Anniversary on the New York Stock Exchange.
For detailed information about the Brown Shoe Company you can visit the company's website:
http://brownshoe.com/
.