Register to continue reading for free
Denis Falardeau (Shoe Manufacturers Association of Canada): I am very optimistic for 2023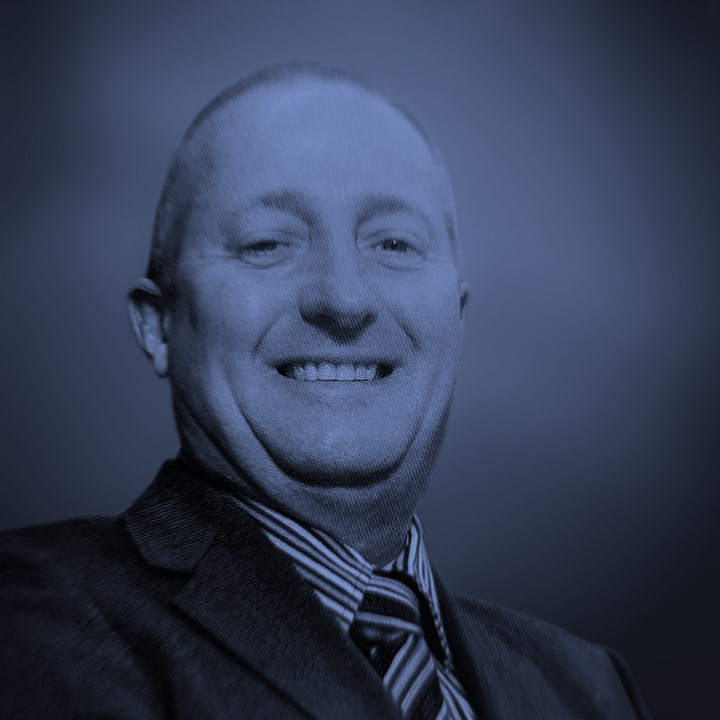 We spoke with Denis Falardeau, President of the Shoe Manufacturers Association of Canada, to better understand the trajectory of the Canadian footwear industry, the recent transformations in the country's retail and why the industry is well-positioned for the future
Founded in 1919, the Shoe Manufacturers Association of Canada (SMAC) is responsible for "defending the interests of every shoe manufacturer in the country". Denis Falardeau, who has been at its helm for six years, brings to the role more than 40 years of experience in the footwear industry, having held executive positions in companies such as Kinney Shoes, Foot Locker and Aldo. There is perhaps no one better suited to walk us through the journey of the Canadian footwear manufacturing industry, which saw the factories number decline from about 100 in the 80s to 26 today, becoming instead more technology-driven and a producer specialized footwear.

Canada is unsurprisingly renowned for manufacturing warm and cosy footwear for the winter, as well as fashion footwear, but also for work footwear, cowboy boots, "the best around the world", and indigenous moccasins, "in Quebec City there is a factory that does only indigenous moccasins, and the best country to sell them, after Canada and the US, is Japan". The country's exports are, of course, primarily directed to the US, which is its "number one trading partner for everything". The reason is not simply geographical: "our Canadian dollar is 72 cents to a dollar. So, if you take 72 cents, it means that all American buyers are getting a discount of roughly over 30% when they buy a pair of shoes from Canada", he explains.
There has been a big change when it comes to imports, and the COVID-19 has played a role in it, "I think everyone took notes, and they are not going away". For instance, it is not healthy to depend on one country exclusively. Almost 100% of Canadian footwear used to be imported from China, "but, today, you see that Vietnam is showing increase after increase in their exports of footwear. Vietnam, Cambodia, Laos, and some countries of Northern Africa". He points out, however, that most of those factories are owned by the Chinese. "They have the problem of manpower in China, too".

Labour Shortage
In his view, labour shortage currently is the footwear's industry main challenge. While the footwear industry has not recovered entirely from the COVID-19 pandemic due to the high prices of transportation, "the biggest concern among factory owners is manpower". "Factories in Canada are very technologically driven, they spend a lot of money on mechanics" that is, "new ways of making footwear", but this is also partially led by the shortage of labour.





It is a general concern across industries, in fact. "I don't think there is a formula. You got to treat your employees very well, if you don't, they will go somewhere else. You got to be creative. Some people go as far as paying university if you work for them".





Regarding footwear, in particular, he added that "some factories in Quebec City have started sharing manpower. "Let us say they can keep a stitching person, but the factory next door needs one too; they will send them to work there for three-two weeks, and then they come back (...). It is how they managed to have gains in the economy of scale".



COVID-19 Impact
"I do not believe we are at the level that we were before the month of March 2020. We are not there yet", states Mr. Falardeau. "It was a challenge for the lack of inventory because the supply chain, in 2021, was defective, and the prices of gas and diesel drove everything up". That is also why the consumer continues to come across higher price footwear. "Factories now want to concentrate on the product that returns more pennies on the dollar, against a product that is too cheap, because they pay the same for freight if it is either a 5-dollar shoe or 55- dollar shoe".





It should be noted, as well, that Chapter 11 had a tremendous impact on footwear manufacturers. If on the one hand, this measure allowed retailers during the pandemic to restructure their debts and begin anew, on the other hand, manufacturers in business with such retailers lost roughly around 70% of the amount of an order.




Online
"Retail has changed a lot in these past two years". In Canada, shopping centres have been hurt a lot, "there are lots of vacancies, but most of these retailers are doing better online", stresses the President of SMAC.





"Internet selling went from roughly 20% to 40%". In his view, "a general retailer will continue to sell footwear" in the store, "but you also need e-commerce". The online has indeed transformed entirely the way of doing business, "when I was a buyer in the 80s, I used to go to Europe for trends. Now, we can go on online and buy whatever we want".





As for shopping centres, before the COVID-19 pandemic, retailers were paying big rents, on top of a percentage of their sales, and on top of what they were paying for a common area. This has changed now, and "if the landlord does not make it a shopping experience, it is not going to work", he concludes.



Future
Weighing down the pros and cons, Mr. Denis Falardeau has no doubts: "I am very optimistic for 2023". Despite the challenges discussed, such as the labour shortage, the Canadian footwear industry is highly technologically driven, passionate, and appears to have learnt from the COVID-19 pandemic. In his opinion, that can only mean that it is well-positioned to face the future.