Crocs closes the year with declining sales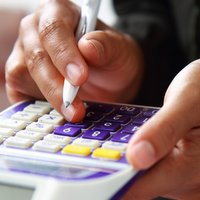 The US-based company has announced the results for the fourth quarter and full fiscal year. Drop in sales has reached 9.0% in 2015
Gregg Ribatt, Crocs Chief Executive Officer, commented: "We continue to make meaningful progress positioning our business for long-term sustainable success despite some near-term challenges. Revenue on a constant currency basis, excluding store closures and discontinued product lines, grew at 12.2% in the quarter compared with a year ago. Our overall results reflect the impact of higher clearance sales as we made the decision in the quarter to increase our promotional cadence, given the overall retail environment. While we still face foreign exchange headwinds from the stronger US dollar and macroeconomic challenges, we are making progress in our transformation efforts. I believe we are reaching an inflection point and we will see the benefits of our actions increasingly as 2016 progresses."

On a current currency basis, fourth quarter revenue totaled 208.7 million US dollars growing by 1.1% and in-line with company's guidance. On a constant currency basis, revenue increased by 7.0% compared to similar period in the previous year. Net loss attributable to common stockholders on a GAAP basis reached 73.9 million US dollars ( loss of 1.01 US dollars per share).

Revenue for the full year totaled 1 090.6 million US dollars declining by 9.0%. On a constant currency basis revenue was down 1.9% compared to the prior year. Net loss for the period attributable to common stockholders on a GAAP basis was 98.0 million US dollars (loss of 1.30 US dollars per share).

The company expects first quarter 2016 revenue to be in the range of 260 - 270 million US dollars, which compares to 262.2 million US dollars last year.