Sales in line with expectations at Crocs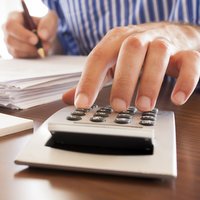 The US-based company reported its third quarter 2015 financial results. Carrie Teffner appointed as new CFO effective from the 16th December onwards
Gregg Ribatt, Chief Executive Officer, said: "We delivered third quarter sales in line with our revised expectations reflecting challenges in China and currency. For the third quarter, revenue on a constant currency basis and adjusted for business model changes was up 3.7%. Our China business is undergoing changes as we transition away from under-performing distributors. We faced some difficult decisions in China and as a result we increased reserves for doubtful accounts by 19 million US dollars at the end of the third quarter. We also held shipments to several of our China distributors, which negatively affected Q3 revenue by 4.0 million US dollars. However, these actions set us up for improved business performance in the future".

Third quarter revenue totaled 274.1 million US dollars, going down by 9% from 302.4 million US dollars registered in similar period last year. On a constant currency basis, revenue decreased by 0.8% as compared to similar period last year.

Net loss attributable to common stockholders on a GAAP basis reached 27.8 million US dollar, which represents a loss of 0.37 US dollars per share, compared with net income of 12.0 million US dollars or 0.12 US dollars per diluted share in the same quarter of the prior year.

For the nine months period ended on the 30th of September, the company registered revenue totaling 882.0 million US dollars, declining by 9% from similar period last year. Net loss attributable to common stockholders in the period reached 24.1 million US dollars.

In the meantime, Crocs also announced the appointment of Carrie Teffner as the new Chief Financial Officer effective from the 16th of December onwards, and she will be stepping down from the company's Board of Directors. Carrie Teffner is the former Chief Financial Officer of PetSmart, Weber-Stephens, and Timberland.

Mr. Ribatt stated: "We are thrilled to have Carrie Teffner join the company as chief financial officer. Carrie is a great business partner and has a strong finance, operations, and strategy background. We look forward to her joining the company next month."

Considering the latest news, the company expects Q4 revenue in the 200 million US dollars to 210 million US dollars range compared to 206.5 million US dollars last year.