Crocs sues Evacol for patent infringement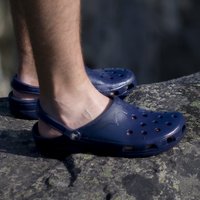 The US-based company, famous for its clogs, has filed a lawsuit against a Colombian retailer, Evacol, claiming patent infringement
Evacol, founded in 2006 and owning more than 60 stores in Colombia, Peru and Ecuador is present in the American market since 2010, as a wholesaler. Last November the Colombian-based company has inaugurated its first retail store in Florida.

"It has recently come to our attention that Evacol has been infringing certain intellectual property rights of Crocs and is attempting to unfairly trade off of Crocs' brand equity," Andrew Rees, Crocs President, said in a statement, adding: "Crocs will not tolerate these acts."

The lawsuit filed before Christmas aims to stop Evacol from manufacturing, using, marketing, distributing, importing, selling and offering to sell footwear infringing patents owned by Crocs. The suit also seeks a monetary compensation for caused damages.