Crocs: Beth J. Kaplan joins Board of Directors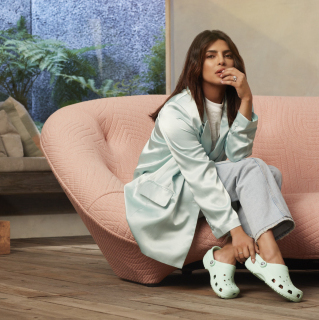 The US-based footwear brand known for its clogs has appointed Beth J. Kaplan appointed to its Board of Directors effective from the 1st of January 2020
"We are pleased to welcome Beth to Crocs' Board of Directors. She has a record of positively impacting mainstream consumer brands, as well as infusing new thinking into product development, retail, e-commerce strategy and marketing. Her experience and leadership will be invaluable as we continue to see rapid growth that drives shareholder value", commented Thomas J. Smach, Chairman of the Board.

Crocs President and CEO Andrew Rees concluded: "Beth brings a wealth of expertise to our company, and has achieved unparalleled accomplishments in her career across key areas of focus for us, such as marketing, merchandising and customer insights. She is a celebrated marketing professional and we are thrilled to have her join us as a strategic advisor and partner."

Ms. Kaplan brings more than three decades of leadership, merchandising, e-commerce, retail and consumer marketing experience to Crocs' board. She currently serves as a managing member of Axcel Partners, LLC, investing in consumer-facing early stage and growth companies. In addition to Axcel Partners, LLC, Ms. Kaplan is currently a director of the Meredith Corporation and the Howard Hughes Corporation. She is also a director and advisor at Rent The Runway, Framebridge, Care/of, and Leesa Sleep. Ms. Kaplan previously served as the President and Chief Operating Officer of Rent the Runway, a business focusing on renting versus buying clothing. In addition, Ms. Kaplan has served in leadership positions for other global consumer brands, including President and Chief Merchandising and Marketing Officer.

"Crocs is an iconic brand and its recent resurgence is nothing short of historic. I look forward to helping the brand continue its incredible journey and advancing its goal of ensuring everyone is comfortable in their own shoes", commented Kaplan.