Colombian footwear industry slows down in 2023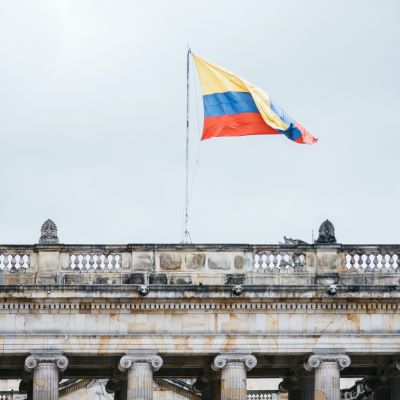 After growing substantially in 2022, the Colombian footwear industry slowed down in 2023 due to the impact of high inflation, rising costs and low consumption, says ACICAM's Vice President
Speaking with Cuéro America, William Parrado, Executive Vice President of the Colombian Association of Footwear, Leather, and Leather Goods (ACICAM), warned of the difficulties that the sector is currently experiencing, after recovering significantly from the impact caused by COVID-19-related restrictions. In 2022, Colombia produced the largest amount of footwear in the last decade, registering an increase in sales of nearly 20%; only employment remained stable due to a labour shortage.

However, the latest figures by the Administrative Department of Statistics reveal that footwear production has fallen by 5% between January and June, as compared to the same period of 2022. In addition, sales were down by 9.4% and employment by 0.8%. On the bright side, he added, these figures are still higher than those recorded in 2019, before the onset of the pandemic.

"We are witnessing an economic slowdown in Colombia. The year 2022 was good for all sectors", said Parrado. But "this year we are facing exchange rate volatility, as there was a strong devaluation against the dollar, which makes raw materials more expensive to manufacture footwear and to import". In addition, "we have very high inflation rates. Colombia used to be characterised by 3.5% annual inflation, and now we are at 14%. This has discouraged consumption and therefore production". In addition, in his view, the elections in the country led to a more uncertain economic and political context, which does not help the industry.

Imports

Imports are also an issue for the Colombian footwear sector. According to ACICAM, in the first half of 2023, footwear imports decreased by 2.6% in value to 196.3 million US dollars and by 3.1% in volume to 17 million pairs, as compared to the same period of the previous year. This drop is precisely justified by the fall in consumption and the currency devaluation.

The Vice President of the association recalled that imported footwear comes mainly from Asian countries and that Colombia has struggled over time with "the under-billing of footwear". There is now, however, a governmental decree that establishes price thresholds per tariff heading: if the price is declared below this threshold, apostilled documentation from the supplier must be presented to customs". Thus, if the declared footwear is below the threshold, a duty of 35% must be paid; if above, the duty is 15%.
But "we are now asking for these thresholds to be higher because it is becoming more and more expensive to produce shoes. To compete with them, we also have to raise the thresholds", he pointed out, though.

At last, smuggling is another problem. "We have had difficulties with the issue of smuggling, which has been very detrimental to the industry. We estimate that around 9 million pairs of contraband are smuggled. We are working with the different institutions to stop this contraband coming from China and Vietnam", concluded Parrado.

Colombian Footwear Industry
The World Footwear 2023 Yearbook (
more information available HERE
)
corroborates this scenario
, stressing that the country's footwear industry experienced growth in 2022, despite facing various challenges, including issues related to the prices of raw materials, the presence of illegal imports and a significant level of informality within the market.
Source: cueroamerica.info

Image Credits: Kobby Mendez on Unsplash