Clarks to cut 900 jobs globally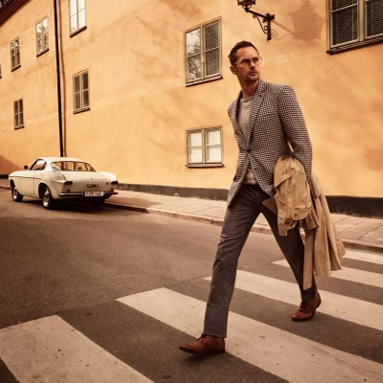 The British-based shoemaker has announced it will reduce its workforce by 900 over the next 18 months. The company which was already experiencing some issues took the hit of Covid-19
The British-based shoemaker and retailer Clarks announced it plans to cut 900 jobs globally. "To prudently address the short-term liquidity needs caused by the Covid-19 crisis, the Clarks leadership team has also been reviewing funding options with selected advisers", the company said.

Clarks added that the decision followed a review of its strategy and is forecasting that the 900 job cuts planned for the next 18 months could be partially balanced by the creation of around 200 new roles. The firm already cut 170 jobs last year.
With a network of stores with more than 1 400 locations in 75 countries around the world, Clarks took the hit of having many of their stores temporarily closed because of the Covid-19 pandemic. The company is now trying to restructure its business and Chief Executive Giorgio Presca believes "there are exciting opportunities ahead for our business, and we are having to make some difficult decisions to get there".

Founded in 1825, Clarks has a workforce of roughly 13 000 people. In the last fiscal year, ended in February 2019, the company reported an 82.9 million British pounds of loss after tax as its sales dropped. The company started making shoes in the UK in 1825 but production was moved to the Far East in 2005. Last year it closed its only remaining UK factory after it failed to hit its targets for making desert boots. The factory opened in 2017.

Image credits: fashionunited.ca