Charisse Ford Hughes joins the Board of Directors of Crocs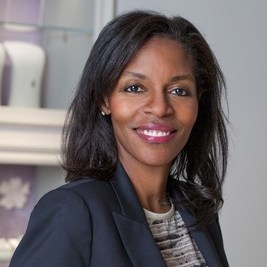 The US-based company famous for its clogs announced that Charisse Ford Hughes has been appointed to Crocs' Board of Directors. This nomination will be effective from the 1st of October onwards
"We are pleased to welcome Charisse to the Crocs board of directors", commented Thomas J. Smach, Chairman of the Board. "She is a thoughtful, data-driven executive who has displayed, time and again, that brands can create positive results and shareholder value by understanding and responding to evolving consumer trends. Her experience across brand management, e-commerce, and data and analytics will play an important role as we accelerate the Crocs brand globally", he concluded.


A seasoned marketing executive, Ms. Ford Hughes currently serves as Senior Vice President and Global Chief Marketing Officer of Kellogg Company, where she is responsible for building global strategies for the company's portfolio of snack and cereal brands. Before joining Kellogg earlier this month, Ms. Ford Hughes led the transformation of Pandora Jewellery's digital marketing efforts and omni-retail performance as Chief Marketing Officer for the Americas region. Ms. Ford Hughes has also held senior marketing and leadership positions at consumer brands including Avon Products, Inc., the Sara Lee Corporation and Estée Lauder Companies, Inc., where, as Senior Vice President, she drove all product, consumer, and digital marketing for the global cosmetics brand.

"As a marketer entrenched in culture, I share not only a passion for the brand and its iconic product, but also embrace its mission to make everyone comfortable in their own shoes. I'm humbled to join such a passionate, talented team of directors and am eager to make an impact as the Crocs brand continues to execute against its growth strategy", commented Charisse Ford Hughes.

Crocs Chief Executive Officer Andrew Rees added: "Charisse has a proven track record of aligning global brands with their consumers in strategic and innovative ways. We welcome her deep understanding of the nuanced marketing landscape as we continue to position Crocs for sustainable, profitable growth and are thrilled to have her join us."