Caleres is relaunching and rebranding Zodiac Footwear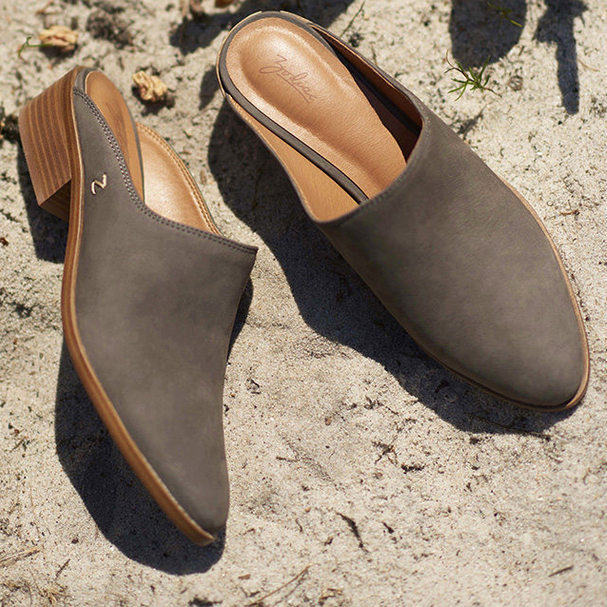 Acquired by Caleres in 2005, the new Zodiac collection has undergone a contemporary transformation, blending the past with the present. Caleres aims to keep the brand true to its bohemian and western-inspired roots
Zodiac's purpose is to celebrate women's individuality and independence: "Zodiac embodies its authentic past with a new approach to its free and easy-going mentality," noted Nicolas Huneault, Caleres Vice President of product creation and trend, adding: "While we were developing the new Zodiac collection, we let our past help define our future by keeping the brand true to its core values. This enabled us to deliver a bold collection that excites today's consumer and perhaps offers a bit of nostalgia from one of the best fashion decades."

"Now is the right time for Zodiac to return to the global marketplace. Zodiac is a heritage brand that appeals to and connects with an extraordinarily widespread consumer base while maintaining a highly differentiated, highly original, and truly authentic foundation in bohemian and western design trends", said Jay Schmidt, brand portfolio division president of Caleres.

The majority of Zodiac's Spring 2020 collection will retail in a price range of from 69-89 US dollars, with flat sandals starting at 69 US dollars and boots starting at 129 US dollars. Zodiac will be unveiled on the 5th of August during FFANY market week and will be available at retail, online, and at zodiacshoes.com in Spring 2020.


About Zodiac
Launched in the late 1970s and acquired by Caleres in 2005, Zodiac footwear was created by two entrepreneurial tannery owners who pieced together scraps of leather. Worn by groupies, rock stars and socialites alike, Zodiac became the signature footwear of the "blue jeans and rock-n-roll" culture. The irreverent combination of mixed and distressed leathers accented with distinctive hardware embodied the cool, free-spirit attitude of the times. According to Caleres with the relaunch: "Zodiac footwear continues to capture the brand's original spirit and heritage, while delivering vintage-inspired, quality footwear. The core of the brand has evolved into a reflection of the popular festival culture that is conspicuous through its design inspiration".

Image credits: us.fashionnetwork.com