Burberry reports rise in sales despite weaker performance in China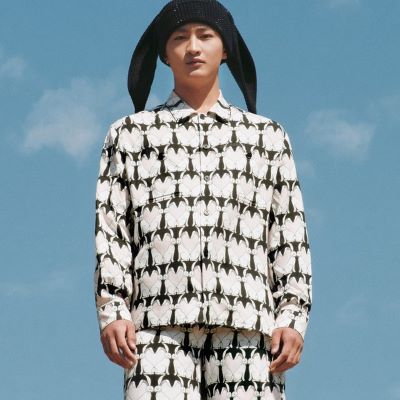 The luxury group posted double-digit revenue growth in the third quarter of fiscal 23, excluding the impact of China, where COVID-19-related disruption continued to affect the business
"Overall, we are pleased with our performance in the third quarter as double-digit revenue growth outside of Mainland China offset the impact of COVID-19-related disruption there. Europe in particular continued to perform well, driven by strong trading over the festive period, and leather goods delivered another quarter of double-digit growth globally. We remain confident in our ability to reach our medium-term targets, despite the current macro-economic environment. We are focused on executing our plan to realise Burberry's potential as the modern British luxury brand and we look forward to unveiling Daniel Lee's debut collection for Burberry on our return to London Fashion Week next month", commented Jonathan Akeroyd, Chief Executive Officer



Third Quarter Results
In the third quarter of fiscal 2023, which ended on the 31st of December, Burberry's revenue increased by 5% as reported, totalling 756 million British pounds (933 million US dollars), on a comparable basis to the same period of last fiscal year.





The group reported that total third quarter comparable sales grew by 1% this fiscal year due to the impact of COVID-19-related disruption in Mainland China. Excluding this region, Burberry's comparable sales would have risen by 11%, as compared to the same quarter of fiscal 2022.





In the third quarter of the current financial year, the EMEIA* region took the lead, with comparable sales up by 19%, year-over-year, driven by sales to tourists. In turn, in the Americas and Asia Pacific regions, comparable sales fell by 1% and 7%, respectively, with sales down by 23% in Mainland China, as compared to the same quarter of the previous fiscal year. Burberry noted that the decline in China was partially offset by "strong performances" in South Korea (up by 10%), Japan (up by 28%) and SAP (up by 15%).




Outlook
The luxury group has reiterated its previous target of high-single-digit revenue growth, with "operating leverage ensuring good margin progression, notwithstanding the current macro environment". But based on effective foreign change rates as of the 30th of December, it foresees a currency tailwind of 1.60 million British pounds and 70 million British pounds on adjusted operating profit in fiscal 2023.







* Europe, Middle East, India and Africa








Image Credits: hypebeast.com