Burberry announces the appointment of new senior executives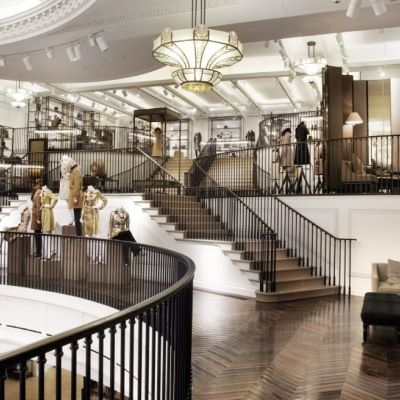 The UK-based label appointed Giorgio Belloli and Delphine Sonder to the newly created roles of Chief Digital, Customer and Innovation Officer and Chief Merchandising Officer, respectively
Giorgio Belloli will head the global e-commerce, digital product, and analytics team, along with the newly established innovation function, while Delphine Sonder will be responsible for merchandising and global planning across ready-to-wear and accessories, as well as for the product strategy. Burberry added that both will report to the Chief Executive Officer, Jonathan Akeroyd, and join the Executive Committee. These changes have an immediate effect.

"I am delighted to welcome Giorgio and Delphine to Burberry. Their appointments reinforce our ambitions for this next phase, building on our strong legacy of innovation and strengthening the alignment between our commercial offering and our new creative vision. I look forward to working closely with them both to progress our strategic priorities and realize Burberry's potential as the modern British luxury brand", commented the Chief Executive Officer of Burberry, Jonathan Akeroyd.

Belloli joins Burberry after more than nine years at Farfetch, where he most recently served as Chief Commercial and Sustainability Officer. Before, he held senior roles at Alexander McQueen, Hussein Chalayan, and Prada. Sonder held the role of General Merchandising Director at Saint Laurent for the past nearly five years, after holding senior roles at Louis Vuitton and Chloe.

Image Credits: vmsd.com