Register to continue reading for free
Brazil: 86% of the Brazilian footwear factories are paralyzed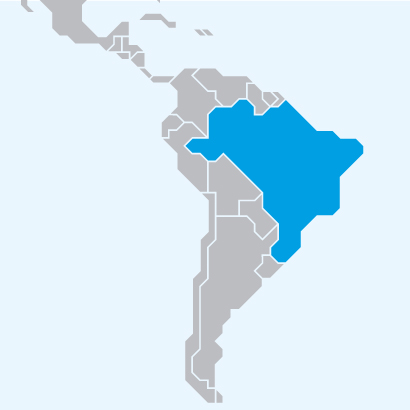 The South American country has almost 29 thousand reported cases of Covid-19 and more than 1 700 deaths. Most of the footwear factories have stopped operations
"Currently, 86% of the Brazilian footwear factories are paralyzed. There is an expectation of gradual return in the coming weeks", tell us Abicalçados, the Brazilian Footwear Industries Association.

A note of relevance refers to the fact that some footwear companies in Brazil switched production into protection and safety items, such as masks, allowing them to maintain operations.

Footwear retail remains closed but depending on the regions there might be some re-opening in the coming weeks, always guaranteeing that the appropriate safety measures and guidelines are in place.

More than the difficulties to reach the workplace (there are some restrictions in the public transports), the issue in the factories and with workers relates to the fact that manufacturing activities have, in many cases, stopped. Companies have implemented several measures: vacations, reduced working hours, remote work, and even dismissals, among others.

The main concern for the Brazilian Footwear Industries Association once production resumes relates to the way the market will react: "The main problem to be faced, in terms of business, is the reduction in demand, which should remain oppressed for an uncertain time, even if retail returns to normal activities".


Brazilian Footwear Industry
Brazil has one of the largest footwear industries in the world, but this is mostly inward oriented. In 2018, exports of the country had a poor performance, falling more than 10% (
Source: World Footwear Yearbook
).