Bata India incorporates new subsidiary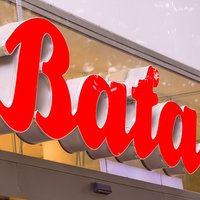 Way Finders Brands will trade in footwear, apparel and accessories in the wholesale and B2B segments
As part of its evolving marketing strategy, Bata India is strengthening its wholesale and business-to-business (B2B) segment through the formation of its new wholly-owned subsidiary, Way Finders Brands.

According to the latest annual report of Way Finders Brands, the new wholly-owned subsidiary by Bata, will trade in footwear, apparel and accessories in wholesale and B2B segment. The same source reports the subsidiary is in the process of negotiating and finalising relevant vendors, customers, and e-commerce service providers.

Way Finders Brands will look to capitalize from the support from Bata India Limited, the holding company, and use its distribution network to facilitate the business expansion of your company. The company will also be engaged in trading on wholesale basis the footwear and accessories of various worldwide reputed brands in and abroad.

As per Bata India's latest annual report, the existing urban wholesale division of Bata India consists of roughly a dozen of depots across the country. The division sells brands such as Remo, Batatech, Macho, Comfortina, Kool Kids, Sandak and Batalite. The distribution network includes 340 distributors and 45 000 independent footwear dealers, and Bata's wholesale division has been key to the company's presence in the tier-II and tier-III cities.

Bata India recently announced a new investment plan highly focused on its retail expansion. The company is focusing in new key locations, such as malls, and also paying attention to ecommerce initiatives.