Bata India announces expansion plan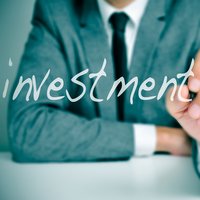 According to international press, Bata India will open nearly 100 rural stores over the next 12-18 months, and over 120 stores in urban areas


International press is claiming the company has a strategy to open stores in rural areas, particularly tier III and IV cities, under a franchise model. Total number of new stores to be inaugurated in the next 12-18 months should be around 100, after about 20 new stores were open as a pilot basis in Rajasthan and Uttar Pradesh. Citing Rajeev Gopalakrishnan, Group Managing Director of Bata Emerging Markets: 'We are looking at both topline and bottom line growth. Our focus will be tier III and IV cities this year, apart from metro centers".

In urban areas, the company plans to open nearly 120-130 stores this calendar year in a complete branch expansion investment. In 2013, the company opened 95 stores in tier II and IIII cities. To complement the investment planned the company is said to have also announced upgrading actions in three of its plants, located in Kolkata, Patna and Bangalore.

These news followed the company's announcement of its quarter one results. Net sales for the quarter were 61.6 million euros and operating profit was 6.5 million euros. Bata India's profit after tax for the quarter was 4.9 million euros. The turnover of the company grew by 9.1%, in quarter 1 in 2014 as compared to the same period in 2013. Net profit for the first three months of the year has increased by 2.5% over the corresponding period last year.

Mr. Rajeev Gopalakrishnan commented: "In the first quarter of 2014, our turnover has grown by 9.1% as compared to the same period last year and we have invested in a fully integrated marketing campaign which appeals to sensibilities of the Indian consumer across all age groups and demographic profiles. This only reinstates our commitment to deliver quality, value, aspirational and contemporary products to our customers. With 2013 ending as a successful and profitable year for Bata India, we aim to continue the trend in 2014. We are confident that we will succeed in our endeavor to expand our geographic footprint, add newer products and deliver on our expectations as we move forward in the year." He continued adding: "Reflecting on the first quarter, the massive 360 - degree integrated marketing campaign Where Life Meets Style was launched along with an innovative TV commercial shot waist down to capture moments of one's life. We are confident that such investments will offer tremendous value to our consumers and stakeholders".

Bata India is the largest retailer and leading manufacturer of footwear in India, with a retail network of over 1 400 stores in over 500 cities in India, and is part of the Bata Shoe Organization. The Company also operates a large non retail distribution network through its urban wholesale division and caters to millions of customers through over 30 000 dealers.