Bangladesh's leather sector registers record exports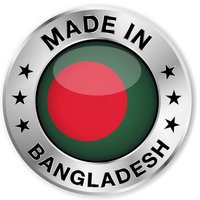 Official statistics released in Bangladesh show the industry's exports with a growth rate of 29% in the last 12 months' period, reaching 747 million US dollars


According to the figures made public by the Export Promotion Bureau the leather industry (Harmonized System codes 41, 42 and 43) has set records for its exports and ascended to 747 million US dollars in the period between July 2013 and June 2014.

Exporters from the country have said that the competitive prices of the Bangladeshi products, as well as the quality presented, are the main factors explaining the industry growth. Increasing production costs in China, and other problems faced by the Asian giant (such as anti-dumping taxes and strengthening of the Chinese yuan renminbi) could help to explain increasing orders being directed from China to other Asian countries.

Local businessman also reinforced the ability of the industry to face increasing requests by sourcing some labor force within the garment sector.

The Export Promotion Bureau also confirmed that in same period footwear exports totaled 550 million US dollars, growing 28% compared to similar period in the previous year. If the leather and footwear industries are added together, global exports go over the 1 billion US dollars threshold and represent a growth in sales abroad of 29%.