AYSAF gets ready to open doors in November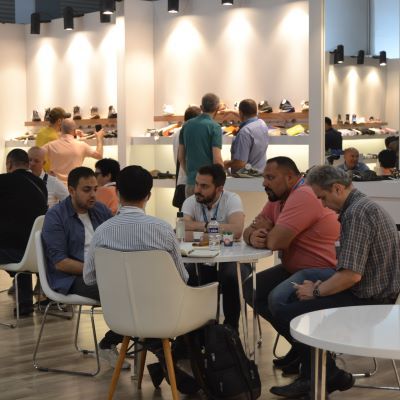 The organization of the 67th Edition of the Footwear Materials, Components, Leather, and Technologies Exhibition AYSAF, which will be held in November in Istanbul, is expecting to increase visitors and exhibitors numbers by 20% and 15%, respectively, from the last edition
The autumn-winter 2022 edition of the Footwear Materials, Components, Leather, and Technologies Exhibition AYSAF will take place from the 16th to the 19th of November at the Istanbul Expo Center, bringing together leading companies in the sector from all over the world. After the success of the last edition, in which the fair hosted 307 companies from 82 countries and nearly 13 000 thousand visitors, the organization is optimistic about increasing the number of visitors and exhibitors by 20% and 15%, respectively, in this upcoming edition.

Organized by the Footwear Industry Suppliers Association AYSAD, the umbrella organization of the sector, with the support of Artkim, which organizes specialized fairs at national and international standards, the fair will bring together the innovations of the footwear supplier industry in various events and special project areas, while acting as a bridge between producers and buyers, under the motto "Fashion begins with suppliers".

In addition, the organization believes that the event will play an "active" role in the development of Turkish exports, as the footwear industry prepares "to leap forward in both production and exports by taking its place among the world's leading manufacturers with 500 million pairs of shoes per year, after the search for new markets after the pandemic and the ongoing war between Russia and Ukraine".

Given the growing demand for suppliers located close to Europe, the Turkish footwear manufacturing industry has entered the radar of global retail brands due to its geographical location near 3 continents, the price-quality balance of its products and the ability to deliver smaller quantities in the short term. "Our footwear supplier companies are highly capable, open to technological innovations, and have the potential to meet their export demands", stated the President of Turkish Footwear Industry Suppliers Association Sait SALICI, adding that because of this "strong structure", the Turkish footwear industry "would not be gravely affected from a possible recession in European countries".