Asics to be national partner of Girls on the Run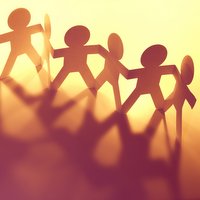 The non profit organization working with young girls has announced the extension of the partnership with Asics, who will become its National Footwear Partner
Together, Asics and Girls on the Run aim to "support and inspire girls to recognize their limitless potential and boldly pursue their dreams". 
"Evolving our partnership with Girls on the Run from a local level to a national level allows us the exciting opportunity to be able to inspire an even larger number of young girls who are embarking on their journey to become runners," stated Kim Bhesania, Asics America Corporation's Business Director of Womens. 
Asics supports Girls on the Run by providing access to affordable, high-quality footwear to Girls on the Run councils, as well as through activation at its sponsored and owned events.  To kick off the partnership, Asics will be donating a portion of the proceeds from their first-annual Asics Vine Body Sol Half-Marathon and Training Weekend to Girls on the Run programs.
Additionally, Asics will invite members from the local Orange County, California council to the Asics America headquarters in Irvine to receive a new pair of running shoes and participate in activities promoting health and wellness.
"Girls on the Run is honored to continue our partnership with Asics and to provide our girls with the highest quality of footwear," stated Girls on the Run CEO Elizabeth Kunz. 
Girls on the Run is a non-profit organization dedicated to creating a world where every girl knows and activates her limitless potential and is free to boldly pursue her dreams.