Arab countries increase share in Brazilian footwear exports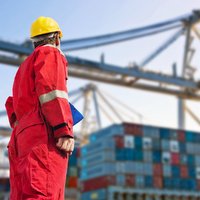 According to the Brazil-Arab News Agency the region now accounts for nearly 5% in Brazilian foreign sales, growing from 3.9%

Footwear exports from Brazil to Arab countries amounted to a combined 35.16 million US dollars year-to-date through July this year, up 23.8% from the same period of last year. Conversely, total footwear exports from Brazil were down. As a result, the Middle East and North Africa share in overall Brazilian footwear exports went from 3.9% to nearly 5%. The agency is quoting figures supplied by the Brazilian Ministry of Development, Industry and Foreign Trade and compiled by the Arab Brazilian Chamber of Commerce.

The agency is saying that considering Brazilian production as a whole, the top export item to Arab markets is not men's shoes, but sandals, flip-flops and shoes with rubber uppers, as a result of the weather conditions in those markets, especially the Gulf countries. "The current trend on the Arab market is rubber and plastic-made products, because of the heat, and Brazil is home to some very strong brands in this particular segment", Mr. Cristiano Körbes, from Abicalçados (Brazilian Footwear Association) is being quoted.

Not long ago, Mr. Körbes stated in a press release that the Arab market is an increasingly important destination for the Brazilian footwear industry with consumption of footwear growing in the region. "Those countries are traditionally importers, they manufacture a small fraction of their domestic consumption, and are very satisfied with the Brazilian offer. The UAE have been instrumental to footwear trade, as they are a modern platform of imports and distribution to other Gulf countries, while serving as an image platform", commented Mr. Körbes.

According to data recently issued by Abicalçados, total footwear exports in the period January to July reached 71.9 million pairs valued at 608.7 million US dollars, representing variations of -3.1% in value and +3.4% in volume. In this period the Saudi Arabia market had the most dynamic growth with revenue from exports to that market increasing 50.2% in value, from 9.8 million US dollars to 14.8 million US dollars, and 50.6% in volume. The UAE exports grew significantly in volume (+40.3% in the period), but were least dynamic in value terms (+6.3%).