ara presents a new logo aligned with the new collections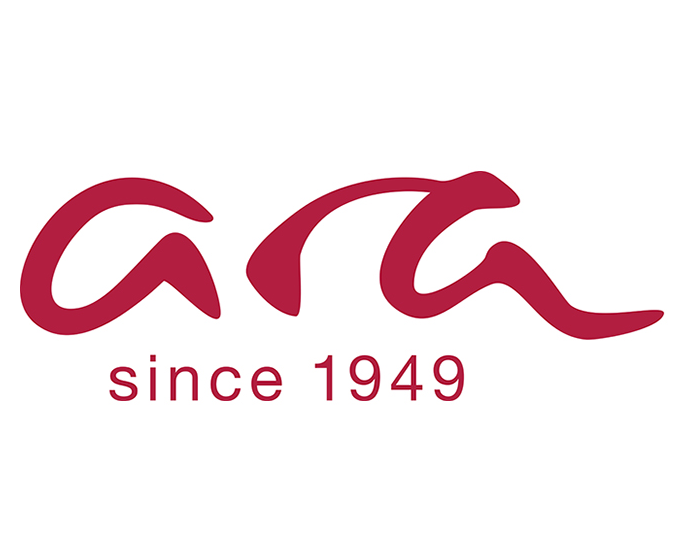 With its new logo ara has taken an important step towards the new positioning of the brand. While remaining true to its core values, ara has relaunched its logo focused on the future

"The new logo is more stylish and modern. Its attractive design draws attention to the new collections", Board member Stefan Frank stated, while seeing the brand repositioning as a necessary measure. ara believes the collections have been modernized and are more consumer oriented: "As usual, collections have the typical ara comfort - the right fit, numerous functions like additional widths, reduced weight, removable insole and many other features have been retained. From the perspective of fashion, however, the collection became even more attractive".

ara defends that the positioning of the brand is based on a strategy of Fashion and Functionality. The comfort features are exactly the core values that have characterized the brand since 1949. The shoes are designed for a target group whose feet have special comfort needs. Recent surveys show that this applies to at least 50% of all shoe buyers. It has also been noted that these customers are giving more and more importance to fashion. ara believes the new brand positioning addresses all of these requirements. In addition to the new Trend / Timeless articles from the ladies' footwear collection, ara Bags (collection of wallets) and ara Men (men's footwear collection) will also use the new logo. In this way, ara will also be attractive to a target group who just wants comfortable shoes while following the latest trends.

For the new spring / summer season of 2017, products and boxes will have the new logo. For the launch of the products of the new season, new materials and decoration packages will be sent out to all distribution locations.

Despite the innovation of the new branding, ara continues to provide a high quality collection to its loyal customers. The Classic ara line will continue to offer a collection well accepted by customers, with the usual logo, and guaranteeing people who prefer classic comfort will find it. At the same time, the "new ara" will allow them to reach the target group that pays more attention to style and fashion.