APLF ASEAN returns to Bangkok in October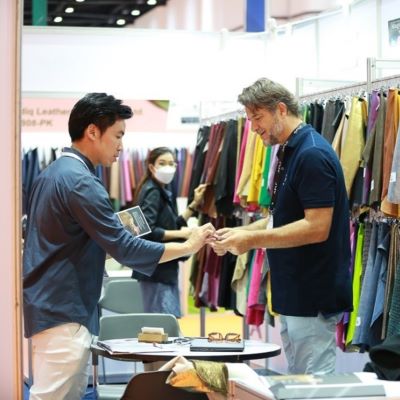 The organization of the trade fair has confirmed that APLF ASEAN will return for a second edition from the 25th to the 27th of October 2023 at the Bangkok National Convention Centre
The decision follows the successful last year's event, in which more than 200 exhibitors and 4 000 buyers came together under the same roof within the ASEAN bloc. Comprised of Brunei, Cambodia, Indonesia, Laos, Malaysia, Myanmar, the Philippines, Singapore, Thailand and Vietnam, this region is the third-largest economy in Asia after China and Japan and fifth worldwide.

It is, therefore, "an attractive destination for leather exporters since 2.5 billion US dollars' worth of all types of leather are imported by this bloc, not far behind the 3.27 billion US dollars imported by China in the same period", highlighted the organization, pointing out that the COVID-19 pandemic drove the relocation of Chinese companies to its neighbouring countries.

APLF has already advanced that the 2023's edition will target the same critical buyers' group by focusing on joining hide traders, tanners, manufacturers of handbags and footwear, brand manufacturers, and small leather goods and auto interiors exhibitors. Moreover, in line with the trade fair's tradition, a series of seminars on topical and technical subjects, practical workshops and educational conferences are expected to take place.
The second edition of the APLF ASEAN will be supported by national leather and footwear associations, such as the Thai Tanning Industry Association (TTIA) and Vietnamese Leather, Footwear and Handbag Association (LEFASO), to "ensure that the fair is actively promoted" between their members.

Image Credits: aplf.com