APICCAPS launches new Portuguese Soul platform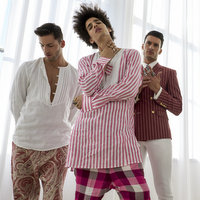 Last December, APICCAPS, the Portuguese Footwear, Components and Leather Goods Manufacturers' Association, launched the 10th edition of the Portuguese Soul magazine
The latest issue of the bi-annual magazine was a special one as it represented the celebration of its 5th anniversary.
Bearing this special occasion in mind, APICCAPS has made several changes to the magazine's design and content. The distribution was also strengthened and now the Portuguese Soul magazine reaches more than 100 countries.
The magazine has also evolved into a new level in 2016 and also has an online format. From a strategic point of view, APICCAPS believes that the virtual positioning is essential to highlight the main features of the Portuguese footwear and fashion and to promote it in the international markets.
The online project also aims to give more visibility to the magazine and the Portuguese brands featured in the articles.
Please refer to the website
portuguesesoul.com
to check the highlights of the magazine and also access new and exclusive content.