Another record year for Ecco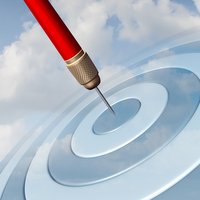 Denmark-based footwear giant announced record sales and profits in 2014, despite challenging conditions in some markets, most notably in Russia and the Ukraine
"2014 was a year of many challenges, but by responding quickly, and thanks to a strong performance throughout the Ecco Group, we succeeded in pulling off a good result – our best ever, as a matter of fact", stated Ecco CEO, Dieter Kasprzak.

Net revenue rose from 1 131 million euros to 1 169 million euros; this resulted in a growth rate of 4.6%, measured at constant exchange rates and 3.4%, after currency conversion.

For the first time, the Ecco Leather division, supplying both external brands and Ecco internally, achieved a turnover of more than 100 million euros.

EMEA (Europe, Middle East and Africa) remains as the main region in terms of net revenue generation (64%). North America' share continues at last year's level (19%) and East Asia Pacific consolidated its position in total revenue going up from 26% to 27%.

The pretax profit increased from 165 million euros to 176 million euros (going up by 6.6%), which resulted in a pretax profit equivalent to more than 15% of the net revenue. Profit after tax also increased, growing by 7.6%, from 106 million euros to 114 million euros.

By the end of 2014, there were 1 215 Ecco shops and 1 845 shop-in-shops across the world. During 2014, more than 200 Ecco shops were opened by Ecco and its partners, and an additional 141 shops were refurbished. The significant investment in the production unit in Portugal was completed, and today Ecco Portugal is "one of the most modern shoe factories in the world", according to the company' statement.

Looking ahead to 2015, the group "expects a result on par with 2014, with the aim of growing our profits in the following years."