American Exchange Group acquires White Mountain Footwear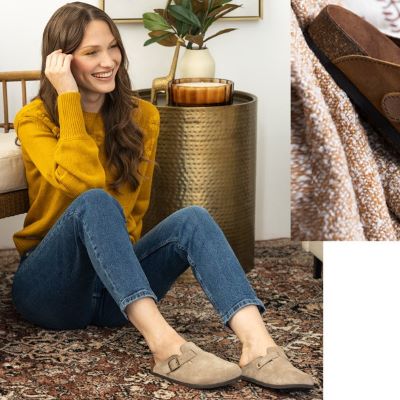 The US-based designer, manufacturer and wholesaler of footwear and accessories has announced the purchase of the women's footwear label for an undisclosed sum
The news comes a year after the acquisition of the luxury comfort footwear brand Aerosoles, and is aligned with the American Exchange Group's growth strategy. The company added that it plans to integrate and leverage White Mountain's solid structure, sourcing and manufacturing capabilities, management and execution with the Aerosoles brand to expand the distribution of both brands. Additionally, it intends to introduce White Mountain Footwear and its sister footwear brand, Cliffs, to a diverse range of categories and audiences.

"I have been truly impressed with White Mountain's experienced executive leadership team and their long, dedicated, tenured staff that has supported the brand's growth over many years. I look forward to seeing them bring that success, commitment and enthusiasm to Aerosoles", stated Alen Mamrout, CEO of American Exchange Group.

Founded in 1979, the White Mountain company has been selling its fashion-comfort collections (which include two made-in-China labels, White Mountain and Cliffs) in US retail chains such as Macy's, DSW, Kohl's, Boscov's, Amazon, Famous Footwear and Shoe Carnival.

"We are excited to be part of American Exchange Group! White Mountain has a long tradition of providing our customers top quality and fashion footwear at great values. This acquisition will unlock a lot of value and we are looking forward to carrying on the forty-year tradition of the White Mountain brand under new ownership. Teaming up with American Exchange Group will allow us to grow and expand our business, add additional product categories and leverage synergies", commented Robert Geller, White Mountain's Chief Revenue Officer.

Image Credits: amazom.com