Alpargatas might be sold again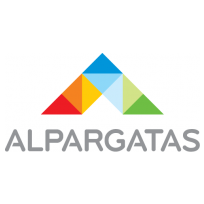 J&F Investimentos, the controlling shareholder of the Brazil-based casual footwear manufacturer, might be negotiating to sell Alpargatas
J&F Investimentos purchased the footwear company best known for its Havaianas flip flops 18 months ago and currently owns 54% of the company's shares.

According to the local press, Brazilian banks Cambuhy Investimentos and Itaúsa Investimentos could acquire a majority stake of Alpargatas, and the total value of the deal might be in the region of 1.0 billion US dollars to 1.1 billion US dollars.

Back in May, it was revealed that executives from another of J&F's companies, meat and leather producer JBS, had entered into a plea-bargain agreement with the federal prosecutor's office in Brazil. Later that month, JBS announced that its parent company would pay a fine of around 3.2 billion US dollars over a period of 25 years as part of the agreement.

The possible sale of some of its assets might be a response to try to raise money to pay for the plea bargain and fine.