Allbirds to release the world's first zero carbon shoe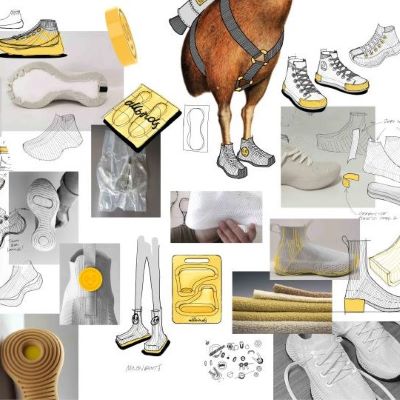 The Californian sustainable footwear brand claims to have created the "world's first net carbon shoe", named M0.0NSHOT, by completely reimagining the way it makes products
According to the company, M0.0NSHOT has a 0.0 kg CO2e carbon footprint, against the industry's average of 14 kg CO2e. "Creating a net-zero carbon shoe that is commercially viable and scalable is the culmination of our entire back catalogue of work. M0.0NSHOT isn't a silver bullet for the climate crisis — it's a proof-point that, when we take sustainability seriously, and are laser-focused on carbon reduction, we can make incredible breakthroughs," says Tim Brown, co-founder and co-CEO of Allbirds.

To achieve this feat, Allbirds teamed up with the Lake Hawea Station and The New Zealand Merino Company to introduce a new method of quantifying a product's carbon footprint that accounts for materials and processes that capture carbon, as well as those that emit, thus providing a more accurate and holistic view of the product's climate impact. Ultimately, without relying on offsets, this allowed the company to come up with a net-zero product, as some of its materials emit carbon and others do not.

The midsole of M0.0NSHOT consists of a newly-developed sugarcane-based foam that features 80% bio content, while its upper is made of Merino wool, grown at Lake Hawea Station in New Zealand. The shoe will be packed in sugarcane-derived Green PE and even be transported on biofuel-powered ships.

"We believe this will revolutionize the path to net-zero, and act as rocket-fuel for the entire industry. We could spend decades debating the finer points of carbon sequestration, or we can innovate today with a common-sense approach", added Hana Kajimura, head of sustainability at Allbirds. Therefore, Allbirds is open-sourcing the toolkit that gave rise to the new product, inviting others to follow in its footsteps.

M0.0NSHOT will be introduced in June for the first time at the Global Fashion Summit in Copenhagen.

Image Credits: yahoo.com