Allbirds reduces carbon footprint by 12%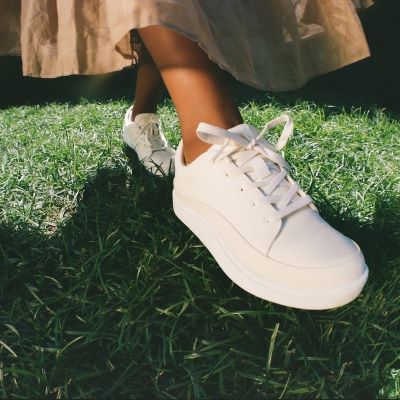 The Californian brand of sustainable footwear revealed that it cut by 12% the average product carbon footprint between 2020 and 2021. Allbirds intends to reduce it to near zero by 2030
"Anyone can announce big goals or make big donations - it's one thing to commit to zero carbon emissions and quite another to make the necessary reductions year over year. Real leadership looks like hundreds of small decisions every day that add up to something big over time. We have a specific, actionable plan to cut our per product carbon footprint in half by 2025 and drive it to near zero by 2030, and we want you to hold us accountable every step of the way", commented Hana Kajimura, Head of Sustainability at Allbirds.

In its Sustainability Report concerning last year, the company made an overview of the launches and initiatives that helped support this reduction. At the product level, Allbirds improved its first running shoe, the Tree Dasher, by introducing a midsole 21% lighter and removing unnecessary components, causing the shoe to reduce its carbon footprint by 5%.

The sustainable footwear brand reported as well to have procured 100% renewable energy to meet its electricity usage at manufacturers in both the US and Vietnam and to have "achieved 84% ocean shipping in 2021", up from 80% in the prior year. The company highlights that "ocean shipping has a significantly lower carbon footprint than air travel, making it an essential area of focus within our supply chain". Furthermore, Allbirds teamed up with a supplier in New Zealand to source regenerative wool.

Meanwhile, this year, the Californian-based company announced several "breakthroughs", including the release of the sneaker Plant Pacer, made with a new natural material, plant leather, which, according to the company, is a "truly sustainable alternative-leather" and the launch of a resale platform in partnership with Trove.

Image Credits: fashionnetwork.com