adidas removes plastic bags from its own retail stores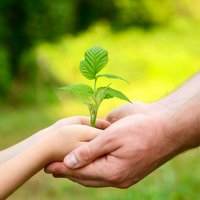 The Germany-based group has announced it will eliminate approximately 70 million plastic shopping bags per year, another step in its sustainability strategy
As part of the celebrations of the Earth Day the adidas group announced plastic shopping bags will be removed from its own retail stores globally with the switch to paper bags due to be implemented immediately.

The sportswear giant has also announced that over the last year work has been developed with its partners which will result in the vast majority of its franchisees committing to paper bags by the end of June 2016.

As a result, every year the adidas group will eliminate approximately 70 million plastic shopping bags across more than 14 000 retail stores globally. This translates into 3 million plastic shopping bags in the United States and more than 2 million plastic bags in Germany.

"Phasing out shopping plastic bags is part of our wider effort to constantly increase the use of more sustainable materials in production, products and stores", stated Roland Auschel, Member of the Executive Board, adding: "However, there is even more to it than that. Our store staff has been trained on the importance of taking consumers on this journey with us; we will therefore ask consumers if they really need a paper bag before we give one away. Reducing the number of bags we produce also means minimising our environmental footprint and helps us to become an even more sustainable company".