23% drop for Genesco's earnings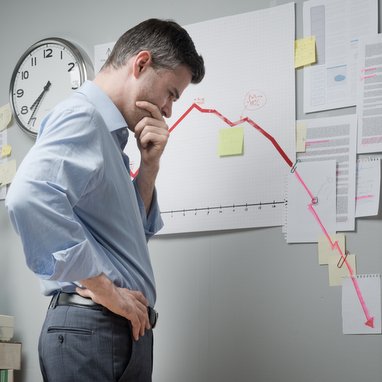 Despite reporting stable revenue for the third quarter (+0.8%), Genesco confirmed declined earnings for the period. The company lost one fifth of its earnings

Robert J. Dennis, Chairman, President and Chief Executive Officer of Genesco, commented: "Our third quarter results are the tale of two businesses. Journeys built on its momentum following its emergence from the recent fashion shift in its markets and posted a solid comp gain. Meanwhile Lids, after a tough second quarter, faced additional challenges that pressured its performance. The dramatic shift in consumer shopping behavior away from stores to digital continued across all of our divisions, although we did see bright spots in both store traffic and store purchases during Back-to-School in more than one of our concepts. The combination of these factors with gross margin headwinds in many of our businesses, the deleverage resulting from negative store comps and higher expenses from our omnichannel initiatives led to earnings below last year's level but slightly ahead of our internal forecasts".

Net sales for the third quarter of fiscal 2018 increased by 1% to 717 million US dollars from 711 million US dollars in similar period last year. Consolidated third quarter 2018 comparable sales, including same store sales and comparable e-commerce and catalog sales, increased by 1%, with a 4% increase in the Journeys Group, a 4% increase in the Schuh Group, a 6% decrease in the Lids Sports Group, and a 1% decrease in the Johnston & Murphy Group. Comparable sales for the company included a 2% decrease in same store sales and a 24% increase in e-commerce sales.
Earnings from continuing operations totaled 19.7 million US dollars, or 1.02 US dollars per diluted share, for the third quarter of fiscal 2018, compared to earnings from continuing operations of 25.5 million US dollars, or 1.28 US dollars per diluted share, for the third quarter of fiscal 2017.

Dennis concluded: "While we are very disappointed with our reduced outlook, in addition to successfully executing our holiday plans, we continue to focus on taking the necessary steps toward meeting the challenges in this changing retail environment and strengthening our strategic positioning for sustained growth. These steps include initiatives aimed at reducing our real estate risk and rent expense, enhancing our in-store experience and driving traffic to our stores, building further our omnichannel and digital capabilities, strengthening the equity of our retail brands, and managing capital spending as we look toward next year, all of which we plan to discuss in more detail on this morning's conference call. I believe that we are on the right course to deliver enhanced profitability and increased shareholder value over the longer-term."