Pentland is cutting jobs and focusing on core brands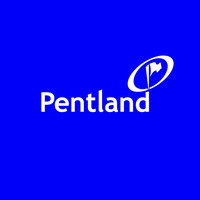 The London-headquartered group is the latest fashion and footwear name to implement job cuts amid the coronavirus pandemic- Pentland is preparing a restructure of its strategy
<![if gte mso 9]>
Yahoo!life is reporting that Pentland plans to put dormant its sneaker brand Boxfresh and "resize its support functions." The London-based company expects to "drive an increased emphasis on sustainability" while prioritising its core brands, which include SeaVees, Speedo, Berghaus, Canterbury of New Zealand, Endura and Ellesse.

On top of that, Pentland intends to invest in technology and digital, namely on the expansion of the PentlandConnect.com website, which allows retailers to check their inventories in real time and directly place brand orders 24 hours a day.

According to Pentland roughly 350 jobs will be lost. CEO Andy Long stated: "We know this is going to be a difficult time for our teams…. While our strategic review started before the COVID-19 pandemic, we know the crisis will have a major impact on our business for at least the next 12 to 18 months. As a result, we've looked more deeply at the needs of the business and the fundamental and sustained changes that are required to thrive in the long term".