New quarterly sales record for Skechers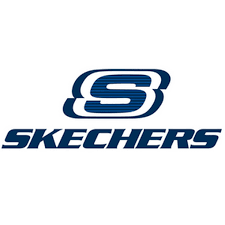 The US-based sportswear giant has increased net sales by 16.2% in the third quarter of the year, reaching a new all-time high

"Third quarter net sales of 1.095 billion US dollars set a new quarterly record for the company, surpassing our previous record in the first quarter earlier this year by 22 million US dollars, and resulted in a new nine month record with sales exceeding 3 billion US dollars", commented David Weinberg, Chief Operating Officer and Chief Financial Officer, adding: "The growth came across our three distribution channels—with double-digit increases in our Company-owned Skechers retail business worldwide and our international subsidiary and joint venture businesses, as well as a single-digit increase in our international distributor and domestic wholesale businesses. The strong international growth, including the continued strength in China, the resurgence of the United Kingdom and growth across all of Europe combined with our strong international retail business, resulted in international wholesale and retail representing 53% of our total sales in the third quarter."

Quarterly net sales increased by 16.2% totaling 1.095 billion US dollars compared to similar period in 2016. The growth was the result of a 25.7% increase in the company's international wholesale business, a 1.4% increase in its domestic wholesale business, and an 18.6% increase in its company-owned global retail business with total comp store sales increases of 4.4%. The increase in its company-owned retail business, which included sales growth of 9.5% in its domestic channel and a domestic comp store sales increase of 3.1%, came despite temporary store closures in Texas and Florida, and continued store closures in Puerto Rico due to the recent hurricanes.

Net earnings in the quarter increased by 41.8% totaling 92.3 million US dollars, and diluted net earnings per share for the third quarter were 0.59 US dollars, compared with 0.42 US dollars in the prior year.

Accumulated net sales for the first nine months of the were reached 3.19 billion US dollars, a new nine-month record. Net earnings in the period totaled 245.8 million US dollars and diluted net earnings per share were 1.57 US dollars per share.

Based on these key indicators, Skechers now believes it will achieve net sales in the fourth quarter in the range of 860 million US dollars to 885 million US dollars, and diluted earnings per share of 0.09 US dollars to 0.14 US dollars.