Skechers with record net sales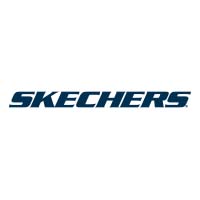 The California-based company continues to cross milestones. Second quarter net sales totaled 1.026 billion US dollars, an increase of 16.9%. First semester net sales increased by 13.0% crossing the 2.1 billion US dollars threshold
"Second quarter net sales exceeded our expectations setting another record quarter, and making the first half of 2017 a new record with sales surpassing 2 billion US dollars", commented David Weinberg, Chief Operating Officer and Chief Financial Officer, adding: "The growth came across our three distribution channels—with double-digit increases in our company-owned global Skechers retail business, and each of our international distributor, subsidiary and joint venture businesses, as well as a mid-single-digit increase in our domestic wholesale business. Further, in the second quarter of 2017 in our domestic wholesale business, we shipped 11.4% more pairs while our average price per pair decreased 4.5%".

Quarterly net sales increased by 16.9% totaling 1.026 billion US dollars compared to the second quarter in 2016. The growth was the result of a 6.4% increase in Skechers domestic wholesale business, an 18.6% increase in the company's international wholesale business, and a 28.0% increase in its company-owned global retail business, which included comparable same store sales increases of 7.1%.

Net earnings decreased by 19.7% totaling 59.5 million US dollars, and diluted net earnings per share were 0.38 US dollars.

Net sales for the first semester totaled 2.1 billion US dollars, with net earnings reaching 153.5 million US dollars in the period.


Good performance is expected to continue throught he year

Based on these key indicators, Skechers believes it will achieve net sales in the third quarter in the range of 1.050 billion US dollars to 1.075 billion US dollars, which would represent a third quarter sales record, and earnings per share of 0.42 US dollars to 0.47 US dollars . This projection includes flat sales increases in the company's domestic wholesale business, and double-digit increases in its international wholesale business, and its global company-owned retail stores.