Kering unveils new Italian headquarters in the centre of Milan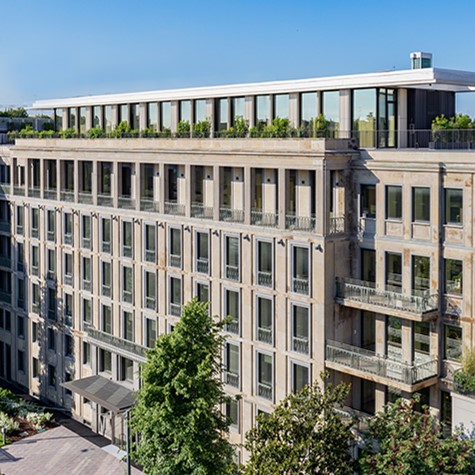 The luxury group will be the sole occupant of the six-floor Palazzo Pertusati, located in the central Via Senato, with views towards the quadrilatero della moda on one side, and the Giardini di Porta Venezia on the other
Jean-François Palus, Kering's Group Managing Director, said: "We are delighted to move our Italy head office to this magnificent location at the center of Milan's business and luxury district, and thus symbolically confirm the role of Kering as a key pillar of the Italian luxury and business landscape. After the installment of the 162 000 sqm global logistic hub in Trecate (Novara) in 2021, and ongoing significant investment by the Group's Houses in Italy, these new offices represent a milestone for Kering's presence in the country, and I am sure that they will contribute to further reinforce the sense of belonging of the group's more than 13 000 employees in Italy."

Located on the site of the former Palazzo Pertusati Gropallo, which was designed by the 18th century architect Simone Cantoni, the building's interiors have been completely reconfigured. Five floors are dedicated to workspaces, with a canteen and cafeteria, and a conference room with a panoramic view is located in the top floor. More than 300 formal seats, as well as private phone booths, meeting rooms and collaborative spaces, feature throughout the floors. Common areas include a dedicated canteen, a bar, and an outdoor terrasse of more than 1 500 sqm with a view of the Duomo and the rooftops of the Milan business district.

Kering is aiming to achieve soon the Leed Platinum and Well Gold sustainability certifications.

Image credits: Kering