Skechers announces first quarter results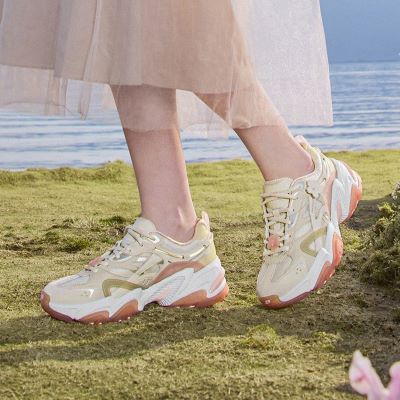 The US-based footwear company has reported record sales of 2.00 billion US dollars in the first quarter of 2023, up by 10% as compared to the same period of the previous year
"The 10%, or 182 million US dollars, sales increase was the result of broad strength in most markets globally, including regional sales improvements of 21% in both EMEA and APAC, which includes the growth of 3% in China", summed up David Weinberg, Chief Operating Officer of Skechers. "With an increase of 24.5% worldwide, Direct-to-Consumer performed particularly well due to the improved inventory availability in stores and strong demand for our fresh comfort product offering (…). With plans to reach 10 billion US dollars in annual sales by 2026, we couldn't be more positive about the many meaningful growth opportunities we see ahead", he concluded.

First Quarter Results
In the first quarter of the year, Skechers' sales amounted to 2.00 billion US dollars, reflecting growth of 10.0% in the first quarter of the year. This performance was the result of a 21.1% increase internationally and a 4.8% decrease domestically.





By channel, the company's first quarter direct-to-consumer sales rose by 24.5% to 707.3 million US dollars, while its wholesale sales grew only by 3.5% to 1.29 billion US dollars, on a comparable sales to a similar period in fiscal 2022.





In the three months to the 31st of March, Skechers' gross margin increased by 360 basis points year-over-year to 48.9% due to "higher average selling prices in wholesale and a greater mix of direct-to-consumer sales".





The footwear company also reported first quarter 2023 net earnings of 160.4 million US dollars, or diluted earnings per share of 1.02 US dollars, as compared to net earnings of 121.2 million US dollars, or diluted earnings per share of 0.77 US dollars recorded in the same quarter of the past year.




Outlook
For the second quarter of the current fiscal year, Skechers is expecting to reach sales of between 1.85 billion US dollars and 1.90 billion US dollars and diluted earnings per share of between 0.40 US dollars and 0.50 US dollars.





Concerning the full year 2023, the company is anticipating achieving sales between 7.9 billion US dollars to 8.1 billion US dollars and diluted earnings per share of between 3.00 US dollars and 3.20 US dollars.








Image Credits: thecostakushop.com