New Generation: meet Tiago Pereira from Algori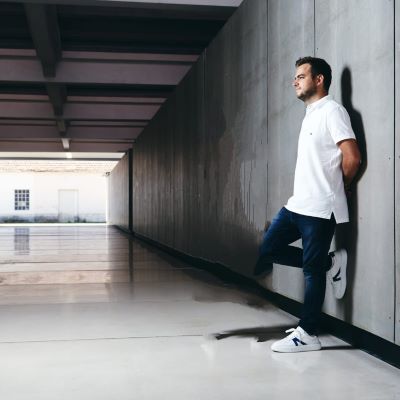 With a degree in Management and a post-graduation in Logistics, Tiago Pereira has been working for seven years in the family company Albano Pereira, which recently launched a new sports footwear brand, Algori
Was working at the company a natural choice?
Yes. Ever since I was a little boy, I dreamed of being an entrepreneur, I had this fascination for the men who wore a suit and ties and saw myself in them. Currently, I am indeed a young businessman, but with a more relaxed style.




What fascinates you the most about the footwear sector?
It's a very interesting industry, we work with fashion, colours, and new materials to create products with different designs and constructions. It's difficult, but I think what makes this industry interesting are in fact the challenges along the way.




How does Algori distinguish itself in the market?
More than a brand, Algori is the continuation of a story. My father created the factory, and we wanted to launch a brand. We produce Algori in-house, giving the best of ourselves in it. It was born out of the passion for the sector, with commitment and dedication. We do everything in detail, we think and create both the collections and campaigns. Everything is done here; everything goes through us. I would say that in each pair there is a little bit of me, of my sister, of the people who work with us and support us every day.





We make Algori using the best raw materials. We utilize the finest leathers, and we seek the greatest possible comfort. We try on all prototypes and wear the whole collection. And in the end, we couldn't be more satisfied with the result.



What does this new generation entering now into the sector has to offer?
The new generation will find many challenges, but I think they have all the tools to overcome the swings in the market, they are better prepared, and even the sector offers more and better conditions. In addition, there is always the ambition to enter the market with new ideas and skills that end up adding value to the industry, which is important to be able to compete with the most demanding markets. And having young people working in a company is, in a way, motivating because they are people with energy and the will to learn.




What advice would you give to a young person starting in the industry?
Never give up. Even when adversities arise, we must believe in ourselves, believe that we can do it. With a lot of focus, persistence and stubbornness. Always be stronger than everything around us and believe that we are capable. There are moments and phases in which everything is difficult and fails, but the resolve has to be there with us. We have to make all our psychological investment worthwhile and realize that the road is long, but always worth it.