Hermès posts robust full year results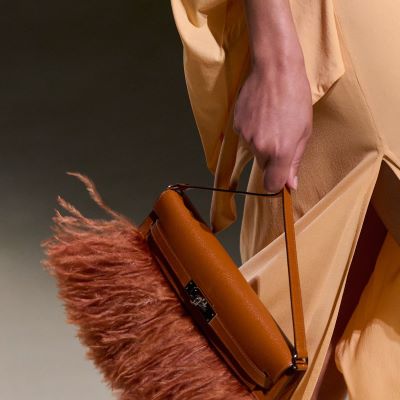 The luxury group posted a sales growth of nearly 30% in 2022 over the prior year, reaching 11.60 million euros. Despite the global uncertainty, the group is approaching 2023 with confidence
"In 2022, Hermès had an exceptional year thanks notably to the good performance of its international markets. This success reinforces our approach as an artisanal and highly integrated company, mainly in France: a design house that offers objects conceived to be functional, with an assertive style and uncompromising quality. The year underpins the relevance of our responsible and sustainable model", commented Axel Dumas, Executive Chairman of Hermès.

The group's consolidated revenue totalled 11.60 million euros, increasing by 29% at current exchange rates and 23% at constant exchange rates, on a comparable basis to 2021. Hermès added that the good sales momentum registered at the end of the third quarter continued through the last one, with sales amounting to 2.99 million euros, up by 26% at current exchanges rates and 23% at constant exchange rates. Furthermore, the company reported that its 2022 net profit reached 3.37 million euros, which represents net profitability of 29%.

Sales by Geographical Area
(at constant exchange rates unless otherwise indicated)
As of the 31st of December, Hermès performance in the Asia region excluding Japan region "remained very dynamic", which translates into a sales growth of 22%, as compared to 2021. In Japan, alone, sales rose steadily by 20% throughout 2022, year-over-year. In turn, in the Americas' region, the group reported "an exceptional" 2022, with sales increasing by 32%, as compared to the previous year.

Meanwhile, last year, in Europe (excluding France), the company "recorded sustained growth, thanks to the loyalty of local clients and the resumption of tourist traffic", up by 18% on a comparable basis to the prior year. In France, alone, "with an acceleration at year-end thanks to high demand from both national and international clients", full year 2022 sales grew by 27%, as compared to 2021.



Sales by Business Line
(at constant exchange rates unless otherwise indicated)
According to Hermès, at the end of 2022, "all the business lines confirmed their high levels of sales, with Ready-to-Wear and Accessories, Watches and Other Hermès business lines posting a remarkable increase, reflecting the huge desirability of the house".

In particular, the Ready-to-Wear business line registered a full year sales growth of 36%, year-over-year, due to the successful reception of its ready-to-wear, fashion accessories and footwear collections. The Watches business line had an "outstanding performance" last year, with sales rising by 46% over 2021 and the Other Hermès business lines, which includes Jewellery and Homeware, continued on their upward trend, posting a 2022 sales growth of 30%, as compared to the prior year.

Concerning the Leather Goods and Saddlery business line, Hermès reported that it performed well in 2022 (with sales up by 16%, year-over-year), "benefitting from very sustained demand and a favourable comparison basis in the 4th quarter". Hermès underlined that it is increasing its production capacities, reinforcing nine centres of expertise located across France, with production units, workshops and training centres. Similarly, the Silk and Textiles business line posted a sales growth of 2022 over the previous year.

Image Credits: theimpression.com