Circularity is an opportunity for luxury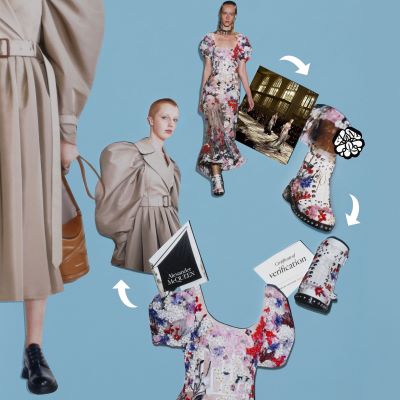 Along with the continuing digital revolution of the metaverse and Web3, the transition towards a circular economic model is an unparalleled opportunity for luxury goods companies, says Deloitte
According to the Global Powers of Luxury Goods 2022 report, in the aftermath of the COVID-19 pandemic, luxury companies are being presented "with new opportunities arising from the 'green transition' and progression toward a circular economic model and responsible business".

To effectively adopt circularity, companies will have to disrupt their traditional linear model of 'take-make-use-waste', and work on strategies such as fostering business models that increase the usage of products (second-hand, resale, renting), creating safe and renewable raw materials, and implementing alternative solutions which allow used products to be turned into new (repairing, recycling, etc.), stresses the consultancy company. It also advises companies to invest in digitization and innovation processes, as these can help support the achievement of circularity, either in the production stages of the goods or the selling phase. Another key element in this transition process is the ecosystem approach.

"Circularity is complex and full of interdependencies; therefore, no single company can achieve it alone - it is necessary that the actors of the value chain collaborate and cooperate", it can be read in the report. So, luxury companies must collaborate "with their ecosystem partners such as institutions, competitors, research institutes, and experts to create, capture, and deliver sustainable value" concludes the report.



Global Powers of Luxury Goods 2022
The Global Powers of Luxury Goods 2022 presents the top 100 largest luxury goods companies globally, based on their consolidated luxury goods sales in fiscal 2021, ending within the 12 months from the 1st of January to the 31st of December 2021.





In 2022, these one hundred companies generated a personal luxury goods revenue of 305 billion US dollars, rebounding from the 252 billion US dollars recorded in 2021, and exceeding the 281 billion US dollars generated in fiscal 2019, before the COVID-19 pandemic onset. LVMH, Kering and The Estée Lauder Companies are at the lead of the top by sales.








Image Credits: harpersbazaar.com