Foot Locker: high expectations for a future under Dillon's leadership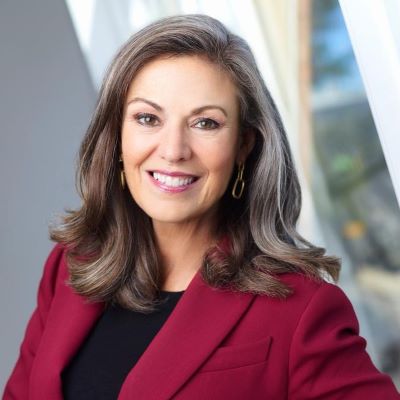 After a challenging few years, analysts and investors are placing high hopes on the fresh perspective Dillon will bring to the US-based retailer's future, says Sportstextiles.com
Mary Dillon took on the role of CEO on the 1st of September, after the announcement of Richard Johnson's decision to retire in August. He spent his three-decade career at Foot Locker in multiple divisional leadership roles until becoming CEO in 2014, and under his tenure sales increased from approximately 7 billion US dollars to 9 billion US dollars in 2021.

Nevertheless, the company has had quite challenging years - sportstextiles recalls that Foot Locker suffered a hit from the COVID-19 pandemic, the ongoing decrease in mall traffic and, most recently, the relationship change with Nike (which is pushing for its direct-to-consumer business) – and Dillon's leadership might be exactly what Foot Locker is in need. The day she was appointed, shares went up by as much as 25%, the biggest intraday jump experienced in five years.

Mary Dillon brings over 35 years of experience leading consumer-driven businesses in a diverse range of industries, from consumer-packaged goods to restaurants to telecom to beauty and retail. Most recently, she served as Executive Chair of Ulta Beauty, after holding the role of CEO for eight years, and this time at the beauty retailer provides the most relevant clues of what is to come.

"She famously transformed the in-store experience for Ulta's consumers, so that what had been a busy place that bargain-hunting consumers braved in search of good prices on a big selection of drugstore beauty products became a chic, desirable destination for consumers seeking everything from affordable to high-range cosmetics, fragrances, beauty tools and more", points out Sportextiles. Aesthetics adjustments were a big help, but the inclusion of salon services (such as haircuts and facials) to engage consumers or having members of her team "shopping-along" with customers to discuss experiences were decisive. She is also known to prioritize company culture, "seeking to ensure that associates felt engaged and supported by issuing regular quantitative surveys to all staff".

Many of her past initiatives appear to be able to benefit Foot Locker, whose popularity in the US shopping malls is trending down. Perhaps the company knows it best, since it stated when appointing her: "Mary's experience of leading consumer-driven businesses and building robust brand portfolios, along with her commitment to culture, is deeply aligned with Foot Locker's priorities and strategy".

Source : sportstextiles.com

Image Credits: bizjournals.com