Turkish footwear industry set on diversifying markets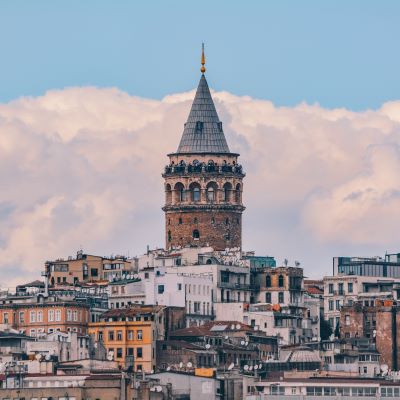 Despite the threats posed by Russia's war on Ukraine, Turkish footwear manufacturers remain optimistic about the future and look at Aymod as an opportunity for diversifying markets
"We entered 2022 with great hopes. We are the 6th largest footwear manufacturer in the world, with over 15 thousand manufacturers, 320 thousand employees and an annual production capacity of 550 million pairs of footwear. However, we are experiencing the unhappiness of the war between Russia and Ukraine, both humanly and commercially. We wish this war to end before it causes more destruction and tears", expressed Berke Içten, President of the Footwear Industrialists Association of Turkey (TASD).

The Chairman of TASD highlighted that exports to Russia increased by 23% in the first two months of 2022, but thanks to the war orders were immediately cancelled. However, if in 2010, Russia was the main destination market for Turkish footwear, with a share of 23.8%, in 2020, it represented only 7.8%, despite remaining the second-biggest market. Ukraine, on the other hand, conquered some market share on Turkish footwear exports around 2013 and 2014, at the time of Crimea's annexation in 2014. In 2013, the country became the 4th destination market for Turkish footwear (4.9%), but has lost ground since then, representing, in 2020, only 1.3%.

"The Turkish footwear manufacturer has entered the radar of global retail brands. There is a significant demand for footwear production", recalled Mr. Içten. Last year, the country's footwear exports increased by 22.9%, exceeding the 1 billion US dollars mark for the first time, benefiting from growing demand for suppliers located close by to Europe. The emergence of new markets, such as Spain, is enabling Turkey to diversify its destination markets, diminishing the reliance on the Iraqi and Russian markets. Spain's market share on Turkish footwear exports, for example, has significantly grown over the past decade: from 0.5% in 2010 to 7.7% in 2020. Consistently, in 2021, the Iberian country purchased 64.3 million US dollars' worth of footwear, as compared with 59.7 million US dollars in 2020.

Still aiming at achieving the export target set of around 1.3 billion US dollars to 1.4 billion US dollars this year, the Turkish footwear industry looks optimistically to the upcoming edition of Aymod. The event, to be held between the 30th of March and the 2nd of April, will provide companies and buyers from over 35 countries the opportunity to seize more business deals on an international set "unrivalled in terms of quality and diversity".
Image Credits: Osman Köycü on Unsplash