Crocs commits to becoming a Net Zero company by 2030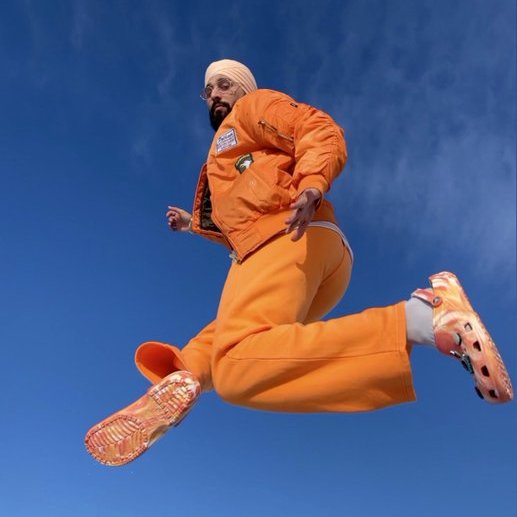 The US-based brand known for its casual clogs says it will address the entire value chain with a strategic focus on sustainable ingredients, packaging, product afterlife and resource use
"As a brand that believes everyone should be comfortable in their own shoes, Crocs is taking action to create a more comfortable world, considering every piece of its business and searching for impactful ways to reduce environmental impact and waste".

According to Crocs, its "approach to design, the materials used and the manufacturing process" followed already result in a "low carbon footprint". To achieve its 2030 goals, Crocs is strategically focusing on sustainable ingredients and packaging, as well as investments in resource use and innovative product afterlife solutions.
Some of the initiatives announced cover:
- Transitioning to Sustainable Ingredients: At 3.94 kg CO2 eq. per pair of Classic Clogs, Crocsshoes already have a low footprint and by the end of 2021, Crocs will be a 100% vegan brand. Currently, Crocs is finalizing its approach to a more sustainable bio-based Croslite material, the predominant material in its footwear;
- Minimizing the Impact of Packaging: 85% of all Crocs shoes were sold without boxes in 2020, reducing the brand's impact on environmental resources. Crocs will continue to explore sustainable alternatives for all other elements of its packaging;
- Innovative Product Afterlife Solutions: To keep shoes on feet and out of landfills, Crocs donates thousands of pairs of unsold shoes to those in need. While Crocs explores a circular supply chain, the brand is also working on ways to give Crocsshoes a second life through consumer-led donations, recycling and re-commerce programs;
- Investments in Resource Use: Currently, 45% of all Croslite material production scrap is recycled. Crocs will continue to explore ways to minimize its impact, including transitioning to renewably sourced energy in its offices and distribution centers. Where this isn't possible, Crocs will purchase carbon credits to offset any remaining emissions, leveraging the most impactful sources available.

"Taking action to reduce our environmental footprint by implementing more sustainable practices across our entire business is the right thing to do for Crocs. As a company, we are deeply committed to accountability and we're confident that we have the right team, the right innovations and the right partners to help us achieve our net zero ambitions by 2030", concluded Crocs CEO Andrew Rees.