Register to continue reading for free
How are Italy and Spain reacting to the threat?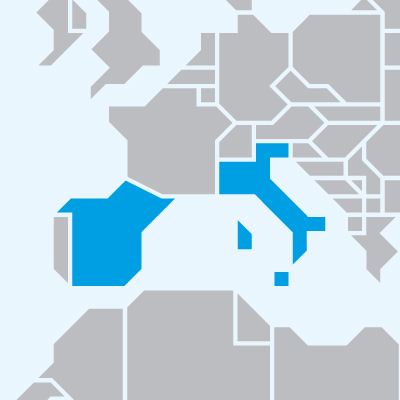 The announcement made by the United States Trade Representative (USTR) on the 26th March regarding the next steps in its Section 301 investigations of Digital Service Taxes (DSTs) adopted or under consideration by several US trading partners made the alarm sound for Spain and Italy
Context
As we have explained in our previous articles on this matter, back in June 2020, the United States Trade Representative (USTR) initiated investigations into 10 jurisdictions (territories), under the Trump Administration. In question were the digital service taxes (DSTs) adopted or under consideration in each territory.

In January, the USTR found that the DSTs adopted by Austria, India, Italy, Spain, Turkey, and the United Kingdom were subject to action under Section 301 as "they discriminated against US digital companies, were inconsistent with principles of international taxation, and burdened US companies". Based on this the USTR decided to proceed with the public notice and comment process on "possible trade actions to preserve procedural options before the conclusion of the statutory one-year time period for completing the investigations". As such, the USTR is collecting public comments on the potential implementation of tariffs to a list of goods from 6 US trading partners, and the threat is real as tariffs can go up to 25%. Footwear is on the list of products that could be taxed for Spain, Italy and the UK.
After having spoken with representatives from the footwear associations in Spain and Italy to get their view on the matter, we bring you their comments today.
Spain: this announcement has had an immediate effect on the Spanish Industry

We have reached out to FICE, the Federation of Spanish Footwear Industries, for some comments and were told that "this announcement has had an immediate effect on the Spanish Industry. Orders scheduled to be delivered on August and September are already in halt or cancelled".

In FICE's view, if this tariff increase finally comes into force, the damage to the footwear industry in terms of business and employment decline would be irreparable. As the Spanish footwear industry is based on a labour-intensive industry with a production process that generates a lot of employment there are concerns regarding the impacts this might have socially: "This measure would cause added damage in certain geographic areas of concentration of the sector that do not have other industrial alternatives. Specifically, it would have a special impact on the areas of Elda (Alicante) and Almansa (Albacete). With the support of the companies, we have estimated that 1 500 direct and 5 600 indirect jobs could be destroyed", FICE alerts.
The United States is the first destination for Spanish footwear outside the European Union: according to FICE, in 2020, 7% of Spanish footwear exports went to that country with a value of 151.6 million euros and a volume of 3.5 million pairs. In addition, the United States is the market that pays the highest average price of the five main buyers of Spanish footwear: "It is important to highlight the particular relevance of the US market at this moment, thanks to the fast advance of their vaccination plan and other factors, they are rapidly recovering from the COVID-19 and the consume is reactivating at the same positive pace".
Italy: US retaliatory measures are posing a serious risk for many Italian footwear manufacturers

Italy is another country which might suffer with the decision to impose tariffs over US imports. And footwear lines are also on the list of Italian products to be targeted.
According to Assocalzaturifici, the Italian Footwear Manufacturers' Association, "US retaliatory measures in response to digital taxes some EU member states are going to introduce is posing a serious risk for many Italian footwear manufacturers exporting to US and would represent a potential curb to sales recovery in the biggest non-EU export market. According to our estimates, from 38% to 45% of our total export sales, amounting to more than 1 billion euros in pre-pandemic 2019 and still worth 729 million euros in 2020, would be heavily affected by this measure, if enforced as it was proposed by former US Government, after the Section 301 investigation into Italy's digital services tax comes to an end".

"25% increase on ad valorem import duty on some upper leather footwear and textile upper leather tariff lines would certainly trigger a general rising in costs for Italian brands' retail partners, importers along with customers throughout whole distribution chain. US consumers would be certainly likewise damaged, since the retaliatory provision would hit most of the high end and quality products US retailers would be very unlikely to source anywhere else but Italy and Europe. The only result would be higher prices for American consumers and less margin for the businesses in a very delicate stage when most of western economies are trying to relaunch after the pandemic consequences, prompted by necessary but inflationary recovery measures".