Expo Riva Schuh & Gardabags: winter edition brought forward to December 2020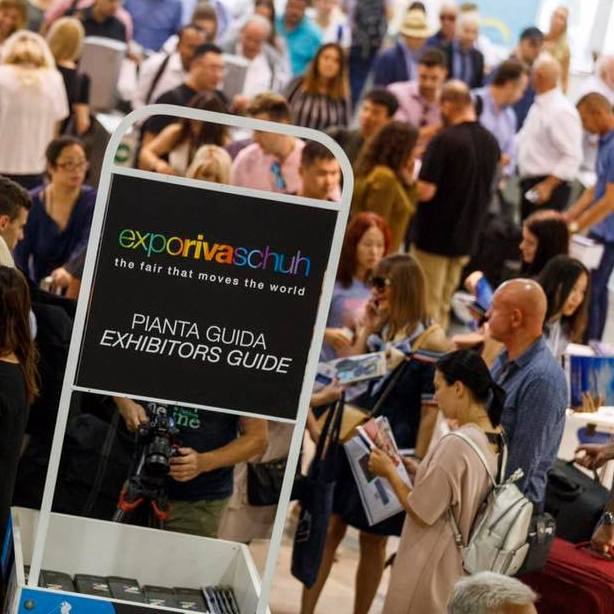 Riva del Garda Fierecongressi has established the new dates for the next edition of Expo Riva Schuh and Gardabags: 11th-14th December 2020, wishing to give a positive impulse towards a return to commercial exchange at international level
"In a constantly evolving context, such as that in which we operate, exceptional decisions sometimes need to be taken: our new choice of dates for Expo Riva Schuh and Gardabags aims to safeguard the target markets of these two events. Over the past two months, we have maintained a constant flow of dialogue with exhibiting companies and buyers, both via an on-line survey and direct discussions with Representative Institutions and International Agencies. As a result of this careful analysis and opinion-seeking, what has emerged is a common desire not to accept the moment passively, but to react, aiming to turn the crisis into an opportunity", commented the Chairman of Riva del Garda Fierecongressi, Roberto Pellegrini.

Riva del Garda Fierecongressi believes that the decision to re-formulate the exhibitions calendar, by bringing the January edition forward to December, is not only the result of this unusual period, but also demonstrates a positive impulse for the companies in this sector towards a return to commercial exchange at international level: "It is an important strategic choice because it will facilitate the re-activation of the supply chain for a specific market segment and will encourage a revival both from a business and an informative point of view".
The organisers confirmed that, in accordance with safety protocols established by the authorities concerned, strict sanitisation procedures for all areas are planned together with the use of PPE. The number of people entering will be managed right down to individual stands via registration or matching systems, whereas the event opening times will be extended. Inside the halls of the exhibition centre there will be new layouts and a complete re-design which will make social distancing possible.
Between the months of July and November 2020, to enhance the communication activities related to the winter edition, a calendar of virtual events is planned, and includes a first webinar – After the Covid storm: from difficulties to relaunch - how the world footwear market is currently behaving and how will it behave? – scheduled for the 22nd of July. A second webinar directed towards the world of retail – Redefining retail culture – is scheduled for the 29th of September. On the 10th of November, the series will conclude, with the webinar 2022 industry big ideas which will take a look at an analysis of the major fashion trends.

The 94th edition of Expo Riva Schuh and the 5th edition of Gardabags will take place at Riva del Garda Exhibition Centre from the 11th to the 14th of December 2020.