Expo Riva Schuh focus on new digital and fashion trends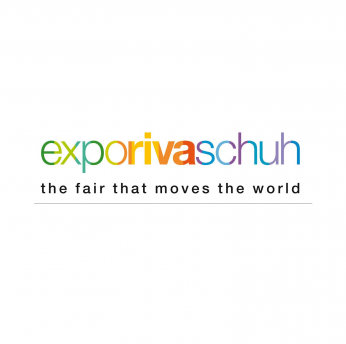 Garda is opening their doors from the 12th to the 15th to welcome the international players in the footwear sector and present the accessory trends for autumn/winter 2019/2020
"Expo Riva Schuh, Gardabags and the exhibition network of hotels in Riva del Garda are a true and proper Widespread Fair", explains Roberto Pellegrini, President of Riva del Garda Fierecongressi, adding: "Over the years, we have developed the ability to understand the evolution of the sector, and to develop strategies that can make our proposal unique. Our international vocation has made us a point of reference for industry professionals, offering a valuable opportunity to do quality business".

The 91st edition of Expo Riva Schuh will welcome 1 469 exhibitors from 39 countries to the Exhibition Centre, with an exhibition area of 32 322 square metres. Roughly 12 000 visitors, representing 102 countries are expected.


"Our exhibition model is capable of enhancing the excellence of both the product range and the area that hosts it", commented Giovanni Laezza, General Manager of Riva del Garda Fierecongressi, adding: "Ours is not just a trade fair but also an experience, an irreplaceable business platform and a place for meeting and exchange, in order to rediscover the balance between the increasingly fast pace of fashion and the production and distribution needs".


Digital Revolution
On the occasion of the opening on Saturday 12th January at 11 am, Expo Riva Schuh has organised a special event focusing on the Digital Revolution that is profoundly changing the footwear and leather goods sector at all levels, from the creative phase to the distribution, from retail to the role of the influencers.The main focus of this inaugural event will be on the evolution of e-commerce and the role of influencers in the fashion system, with the participation of blogger Sabrina Musco. Cinzia Malvini, lifestyle and fashion journalist at La7 and Book Moda, will moderate the meeting.

Gardabags
Gardabags, the exhibition event dedicated to bags and accessories, further enriches the offer for buyers, responding to the growing demand from the retail sector for total look solutions with a qualified selection of bags, belts and accessories, presented by 73 exhibitors from 9 countries. For this second edition, buyers can count on the extended opening of Gardabags until 8 pm and on a wide-ranging network of services and links between the two events, in order to optimise their visit and create new opportunities for contact and business.

"The synergy between Expo Riva Schuh and Gardabags has made it possible to create the only international business hub capable of integrating a unique offer with footwear and accessories for the volume sector", commented Carla Costa, Head of Riva del Garda Fierecongressi Exhibition Area. "The fashion system is increasingly thinking in a logic of total look, and once again we have been able to intercept this trend and offer exhibitors a trade fair tool in line with the evolution of the market", she concluded.