Register to continue reading for free
We made Coach cool again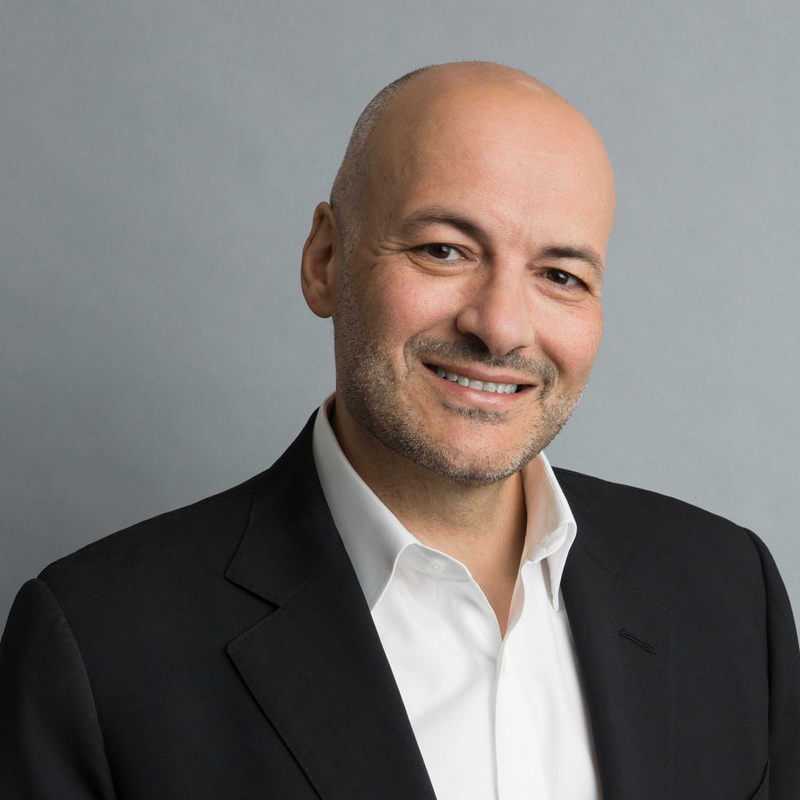 The words are from Victor Luis, the man taking the reins of the Tapestry group, which announces itself as the first New York–based House of Modern Luxury Lifestyle Brands. The group's portfolio of brands includes Coach, Stuart Weitzman and Kate Spade
We spoke with Mr. Luis about the current state of the accessories market, the fashion world, as we recalled his most challenging moments while heading Tapestry, and we asked him to look into the future perspectives and to give us his views on the main trends which will impact this industry.


We made Coach cool again
When asking Victor Luis about the main challenges of heading Tapestry he starts by talking about the transformation of the Coach brand announced in June 2014, shortly after he became CEO. A "challenging, but successful" step in the history of the group: "We achieved many key milestones: elevating the Coach brand across the key consumer touch points of product, stores and marketing during the three years of transformation. We built on the foundation of trust our customers had in the Coach brand – known for its authenticity, innovation and relevance for over 70 years". All of this led to an enhanced brand perception: "We made Coach cool again!". Another challenge was communicating the strategy for establishing Tapestry as a House of Brands at the time of the acquisition of Kate Spade in the spring of 2017: "We had to communicate our vision both internally and externally, bringing our stakeholders along on the journey: employees, investors and our business partners.


Brand's diversification
In the last three years, with the acquisition of Stuart Weitzman and Kate Spade, Tapestry's portfolio of products diversified. Should we expect any further product / brand's diversification to take place in the near future? Victor Luis comments: "Our capital allocation priorities have not changed. We remain open on a selective and opportunistic basis to adding value creating acquisitions that would build platforms for long-term growth both in the US and abroad. Our focus is on great brands with growth potential. Within the brands in our 'house', there are diversification opportunities. For example, lifestyle categories at Coach – notably footwear and outerwear – as well as both classification and category expansion under Stuart Weitzman". In the last three years, with the acquisition of Stuart Weitzman and Kate Spade, Tapestry's portfolio of products diversified. When we questioned Victor Luis if there is room for further growth opportunities for Tapestry, he didn't hesitate: "Absolutely! We see significant opportunity for Tapestry across brands, channels and geographies".


China: a significant opportunity
Getting into more detail, the man heading Tapestry told us that one of the most significant geographic opportunities is China, where the category growth continues to "outpace overall global growth for all of the group's brands". With the Coach brand the proposition is clearly identified: a beautiful and confident New York fashion positioning, based on a performance of the brand over the years. Kate Spade has a clear and differentiated positioning in the market, which has been embraced by consumers globally – especially urban millennials in Asia and Europe, in addition to the US. He added: "We are very excited about the growth opportunities for Kate Spade in Greater China, where we took operational control of the joint ventures for the Mainland, Hong Kong & Macau, and Taiwan in 2018. With only 50 locations in Greater China today, we see significant distribution opportunity for Kate Spade". China seems to show potential for the Stuart Weitzman brand as well: "While our iconic styles are very well known in China, we have a significant opportunity to drive the brand's awareness. The 50/50 boot style is well known, especially among Millennials. We see an opportunity to build on this solid foundation, driving brand awareness through new stores as well as marketing – one of the things we're quite excited about is the launch an influencer project in China". The group was been working on strengthening the presence of the Stuart Weitzman brand in this market, opening an array of new locations.


The role to be played by Europe
"We also continue to believe that Europe is a significant opportunity for our brands, where all three of our brands are underpenetrate. The handbag and accessories category is an 11.5 billion dollars market, with Europe representing 25% of global spend. The premium footwear category is 6.5 billion dollars, with Europe representing 21% of global spend. Lastly, outerwear is a 4 billion US dollars market where Europe has higher penetration – around 33% of global spend", Mr. Luís commented. From an American sensibility standpoint, the brands attractive, accessible price points make the products by Tapestry an alternative to European heritage luxury brands. The brands of the group also play with the fact that heritage brands, which played an important role in territories like France and Italy, are becoming less important to younger consumers. for example, Coach is earning recognition for being a brand that's confident and cool without trying too hard. The other two brands are also clear about their positioning: "Kate Spade is gaining traction – particularly in the UK – for the same attributes we resonate globally: distinctively fun, fashionable and feminine. Stuart Weitzman is appreciated by European customers for its chic sensibility and fit. There's also a significant opportunity across classification – particularly in the sneaker category, where we are increasing our offering". In a nutshel, Tapestry is working on building brand awareness in Europe with local consumers through strong wholesale partnerships, while focusing on having key flagship locations which appeal to both local consumers and tourists.
the new challenges: Industry 4.0 and social media

The fashion world is under constant uncertainty and permanent challenges. The see now buy now movement, the Industry 4.0 principles, the strong value of social influencers and social media in general are just some of the factors contributing to that. We have asked Victor Luis how all these changes are impacting the way Tapestry does business and how they are preparing the company for these challenges. As he sees it "technology is the biggest driver of change". And he kept going, analysing it through two dimensions, firstly on the consumer side and how they access and consume information "with the buildout of mobile devises, the growing popularity of social networks and the huge focus on connectivity, information is travelling at an incredible speed and the trends quickly take a global scale. Then there is the impact of all of this: data, speed, information…it all translates to a need for constant newness and innovation, media channels used and attendant impact on supply chains to meet the demand".


Mr. Luís continued, reflecting on how the fashion industry is a fluid one, where you have to consistently innovate to inspire customers. And for Tapestry, innovation is what will trigger the velocity of purchase in each of their categories: "This is where Tapestry is focusing its efforts. We want to be viewed as a house of brands that are "inspirational" as opposed to "aspirational".

But the challenges of this fast paced society are also opportunities: Social channels and the prominence of digital increases the emphasis placed on continuous innovation. In his views: "Social media in particular allows us to connect with our customers in a way that's instant and authentic, creating impressions. Positioning your brands as desirable and relevant – whether it's in Europe, Asia, or the US, online or in-store – is paramount". And Tapestry's investments are aligned to further fuel innovation and growth: "We are very excited about our e-commerce business globally, and more broadly, about driving digital innovation across the business for each brand. From a marketing perspective, we have accelerated the shift to digital this year and we are seeing the results of these moves in our customer acquisition. Increasingly, our marketing is driven by video content and our presence on global social platforms, including Instagram in North America and Europe, Sina Weibo in China and Line in Japan. Coach and Kate Spade runway shows were live-streamed across Instagram for followers to watch in real-time, with each e-commerce site hosting a "buy now" feature to purchase items from the show immediately".

Retail distribution and the way brands are now communicating with the global customer is another important challenge for any brand. A questions comes to mind immediately: How is Tapestry managing the integration of all their communication and retailing channels? "Each of our brands are unique and independent, while sharing a commitment to innovation and authenticity defined by distinctive products and differentiated customer experiences across channels and geographies. All brands have customer facing teams across product/design/stores and marketing that is individual and differentiated, only the 'functional' aspects are shared! We manage this fast-paced market well – we're able to capture the changes of consumers' increasing sophistication through enhanced shopping experiences, while attracting more Millennials and fashion savvy customers. Also, our digital strategy helps to reach out to a wider audience, while brand ambassadors like Michael B. Jordan and Selena Gomez help attract younger fans".

Outlook
Looking towards the next few years how you think things are shaping up for the footwear and leather goods / accessories industries? We've long believed that the leather goods category is driven by innovation, rather than price. We continue to believe that there is no better place to be in fashion than handbags and accessories, with long-term growth potential in both developed and developing markets. We also believe in our ability to execute our vision. We strongly believe that consumers are looking for innovation, value, quality, and authenticity; simply put, consumers want to be inspired and delighted, and we believe this will drive category growth moving forward as it has in the past! And of course, our Coach brand transformation was focused on doing just that: no other brand in our space can claim the unique combination of heritage and craftsmanship that is our DNA, blended with the modern fashion sensibility of Stuart Vevers' vision. Clearly, there is a major opportunity for both Coach and Kate Spade to drive market share and category growth through offering truly innovative product and brand experiences. Therefore, while category trends may be volatile in the near-term, we are focused on capitalizing on the opportunity in front of us and we remain confident in our ability to drive continued improvement in our business.

How do you see it for Tapestry in particular?

We participate in the vibrant global luxury fashion industry, across multiple categories which together total about 90 billion US dollars across handbags and small leather goods (48 billion US dollars), footwear (31 billion US dollars) and premium outerwear (12 billion US dollars). Importantly, the overall growth of our combined categories reflects an ongoing benefit from the secular shift into accessories from apparel, and we remain excited to be participating in dynamic and growing category.
We see a very exciting future in developed markets, such as Europe, where consumers are now discovering approachable luxury and in developing markets where a growing middle class and improving retail infrastructure will align as has happened over the past decade in many Asian markets. Importantly, our growth is not predicated on the category growing, as we've shown over the last decade in slower growing or even contracting mature markets.

In your view what will be the main challenges of the footwear and leather goods / accessories industries in the next years? "This is an incredibly vibrant and growing category. That said, there's more competition. Due to the rise in digital technology and social platforms, customers can access information 24/7. The need to distinguish your brand from competitors and the level of innovation required is tremendous. You have to break the mold – your brand must be desirable, authentic and relevant. High quality products go hand in hand with customer connection: exceptional in-store experiences and powerful marketing campaigns. There's never been a more opportunistic time for brands to step it up."
About Victor Luis
After attending the College of the Holy Cross and the Durham University for completing his BA and MA, respectively, Victor Luis began his career with several marketing and sales positions. Then he took the reins as Baccarat's Chief Executive in 2002 for four years. Before being appointed to the role of Chief Executive Officer at Coach in 2014, Luis served on the brand's leadership team since 2006 in various roles. In 2017, the group was renamed Tapestry Inc. and Victor Luis continued as the CEO of the group.