UITIC Congress: Call for Papers is a great success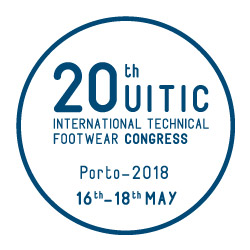 Ninety-five abstracts received during the Call for Papers reveal the increasing interest of the footwear industry for the UITIC Congress
Nineteen countries, representing the main worldwide footwear players, have presented their ideas for the in-room sessions of the UITIC Congress, in a Call for Papers closed by the end December, and whose results were now made public.

China, India, Italy, Mexico, Portugal and Spain were the most represented countries in this Call for Papers open to all innovators from the worldwide footwear industry.

An increasing number of countries with submissions, if compared to the previous edition of the Congress two years ago in India, is revealing of the highly positive outcome in this initial preparation stage for the Porto's Congress.

The foundation for a great event in May is laid
At least that's the believe of APICCAPS, the Portuguese Footwear, Components and Leather Goods Manufacturers' Association, and CTCP, the Portuguese Footwear Technology Centre, the entities organising the UITIC Congress and welcoming representatives from the footwear industry in Porto in May. And fully supported by the words of Françoise Nicolas, UITIC's General Secretary and Coordinator of the Scientific Committee: "We can consider the Call for Papers a great success!".
Now, all proposals received will be evaluated by the Scientific Committee and the results will be communicated before the end of February. A selection of 25 to 30 speeches will be delivered during the event in Porto, subject to the following main topics:
- New products, new services linked to the consumers' needs
- Intelligent development and manufacturing: towards a technological revolution
- Sustainability, supply chain transparency and regulatory trends impacting on factories
- Human centered factories and new way of management
The
20th edition of the International Technical Footwear Congress will take place in Porto from the 16th to the 18th of May
. The city, located in the north of Portugal is the connecting point of the majority of companies that make up the entire Portuguese Footwear Cluster.
For more information about the 20th UITIC Congress please follow the link:
www.porto2018.uitic.org.