New regulations for textiles and footwear in Argentina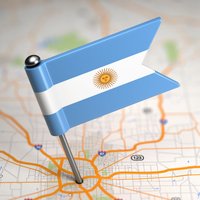 The Bureau of Trade of Argentina published a resolution requiring the presentation of a Product Composition Sworn Declaration (DJCP) to the Bureau of Trade of the Ministry of Production by manufacturers and importers of textile and footwear
The declaration must contain the percentage composition of the fibers or of the constituent materials in the product. The declaration will include supporting evidence regarding the validity of the information stated on the product label.

The resolution, 404-E/2016, requires the DJCP to be filed electronically, on the Integrated System of Trade (SISCO), before an acceptance certificate and code are issued. The certificate and code are valid for a period of 120 days and will allow entry of the product onto the Argentinian market.

For the purposes of the law, textile products deemed to be within the scope of the law if they are:
• Products having at least 80% of their mass consisting of fibers or textile filaments
• Furniture coverings, mattresses, pillows, cushions, camping articles, floor coverings and overcoats for footwear and gloves, the textile components of which account for at least 80% of their mass
• Textile products incorporated into other products, of which they become an integral and necessary part, except footwear

For this purpose, textile is defined as in its raw, semi-processed, semi-manufactured, manufactured, semi-finished, or ready-made state, consists exclusively of fibers or textile filaments. As for footwear products these are defined as any product with sole or outsole intended to protect or cover the feet and lower part of the leg, partially or totally, and includes any part sold separately – e.g. chaplet, lining, bottom or outsole, insole.

The Enforcement Authority has retained the right to test the validity of any declaration regarding fiber or material composition. In cases, such as this, the National Institute of Industrial Technology (INTI) will be required to carry out the assessment.

Manufacturers, importers, distributors, wholesalers and retailers are given a grace period of 360 days from the date of enforcement to sell outstanding stocks of textiles and footwear without a corresponding DJCP. The proposed effective date for the resolution is in February 2017 and businesses will be required to request a DJCP, with supporting laboratory test reports, 180 days after the effective date of the resolution.