Argentina: Production down and imports up worry local industry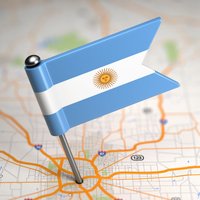 The head of the Chamber of the Footwear Industry in Cordoba, Miguel Hames, has announced that production levels in local factories are roughly 40% below the levels registered by this time last year
Mr. Hames said that this slowdown in production has not yet resulted in job losses, but some factories are reducing their hours, which is resulting in a 35% to 40% retraction.

According to the same source the freight cost for transporting raw materials from Buenos Aires to Cordoba represents 10% of the factories fixed costs, which is revealing of the impact that increasing fuel prices have in production costs. The local association is also concerned with the impact of an increase in imported shoes combined with a drop in consumer spending.

Mr. Hames described this as a "worrying" situation, especially regarding the volume of foreign footwear coming into Argentina, which could be the result of a relaxation in tariff regimes since the end 2015.