Positive start for Bangladesh's leather footwear exports in the new financial year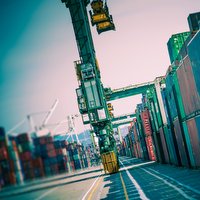 According to data released by the local leathergoods and footwear association, in the period July – August sales abroad of leather products have represented 110.7% of the target established for the period
The Leathergoods & Footwear Manufacturers & Exports Association of Bangladesh (LFMEAB) estimates that in the first two months of the current fiscal year (July 2016 – August 2016) leather footwear exports totaled 120.59 million US dollars, which compares to a target for the period of 82.25 million US dollars. This positions exports of leather footwear at a level 146.6% of the target for the period.
Exports of leather and leather products exports reached 86.6% of the target set for the period; however, the categories performed differently. While finished leather exports were slightly below the target for the period, achieving 93.4% of the target, leather products have reached 82.4% of the target for the period.
According to the latest edition of the World Footwear Yearbook Bangladesh was the 7th largest producer of footwear in 2015, with a 1.5% share in the Worldwide manufacture of footwear. For more information about the footwear industry in 2015 please refer to the store section (
link here
).