Bangladesh increases the value of its leather footwear exports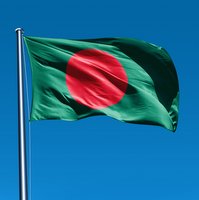 The country's leather industry exports for the first two months of the current financial year, July and August 2014, registered two digits growth

According to statistics recently released by the Export Promotion Bureau from Bangladesh, the country's leather industry exports were up by 18.1% in the first two months of the current financial year, reaching 202.3 million US dollars and growing from 171.3 million US dollars in similar period in 2013.

Within the leather industry different sectors presented varied performances. While exports of finished leather declined in value, exports of leather footwear grew at a very dynamic rhythm. Exports of finished leather were down by 8.4% in the period July – August 2014 compared to same two months in 2013, standing at 66.2 million US dollars. By the other hand, sales abroad of leather footwear grew in value by 33.0%, reaching 95.5 million US dollars. Exports of leathergoods increased by 49.2% to roughly 40.6 million US dollars.

This performance positions the country's leather industry below its strategic target for the period, standing at 84.9% of its targeted 238.2 million US dollars of exports for the period, while the leather footwear sub sector reached 125.3% of its target for the period.

According to the same source exports of other footwear excluding leather shoes, were up by 18.8%, increasing from 25.4 million US dollars in the period July-August 2013 to 30.2 million US dollars in similar period in 2014.