Under Armour opens UA Lighthouse manufacturing and design center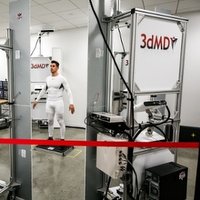 State-of-the-art facility in the US will be dedicated to activities focused on product and process innovation



The 35 000 square-foot facility is located in South Baltimore's City Garage and will be the proving grounds for developing new, cutting-edge product and efficient manufacturing processes.

"As Under Armour celebrates 20 years in business, we are committed, more than ever, to driving global innovation and continuing to expand our Global Headquarters in our great hometown of Baltimore, Maryland, USA", stated Kevin Plank, Founder and CEO, Under Armour, adding: "The UA Lighthouse will serve as a beacon to make product better, faster, and more efficiently, ultimately solving real problems for athletes and making them better around the world."

The UA Lighthouse will provide Under Armour's designers, developers and external partners the physical space and tools to create, to build, and to push the boundaries of what is possible in their shared mission to make great product for athletes around the world. Proven processes and technologies created at UA Lighthouse will then be shared with Under Armour's global teammates and partner factories.

3D Design and Body Scanning, 3D Printing and Rapid Prototyping, Apparel and Footwear Prototyping and Apparel and Footwear Pilot Lines are the areas of development to be on focus in the new facility.

Under Armour has partnered with industry-leading organizations including The University of Maryland's Engineering Department, The Dow Chemical Company, Huntsman, Lectra, Bemis, Epson, Desma, and 3dMD, among others. These partners and others will team up with Under Armour to drive innovation in product and process technology.